2023-2024 School Supply List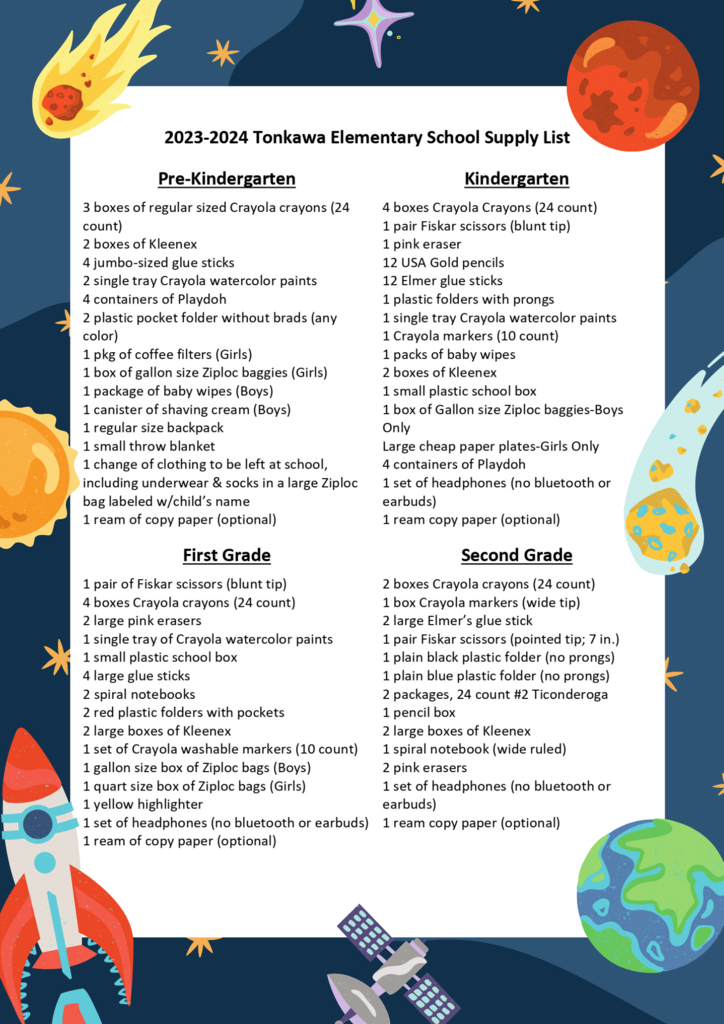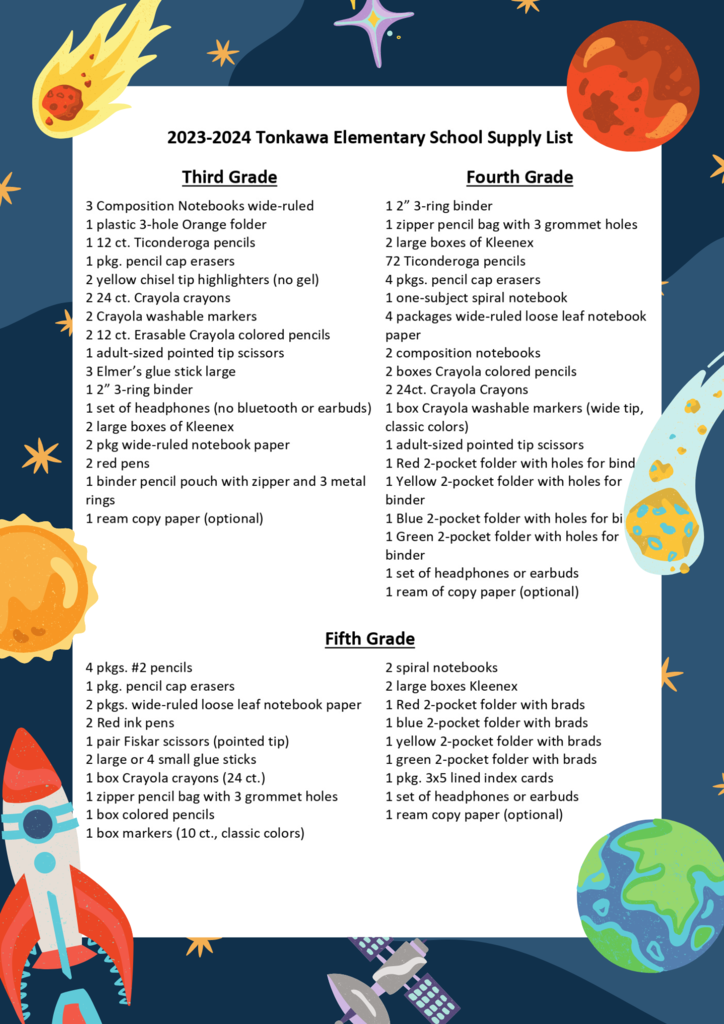 TES End of Year Celebrations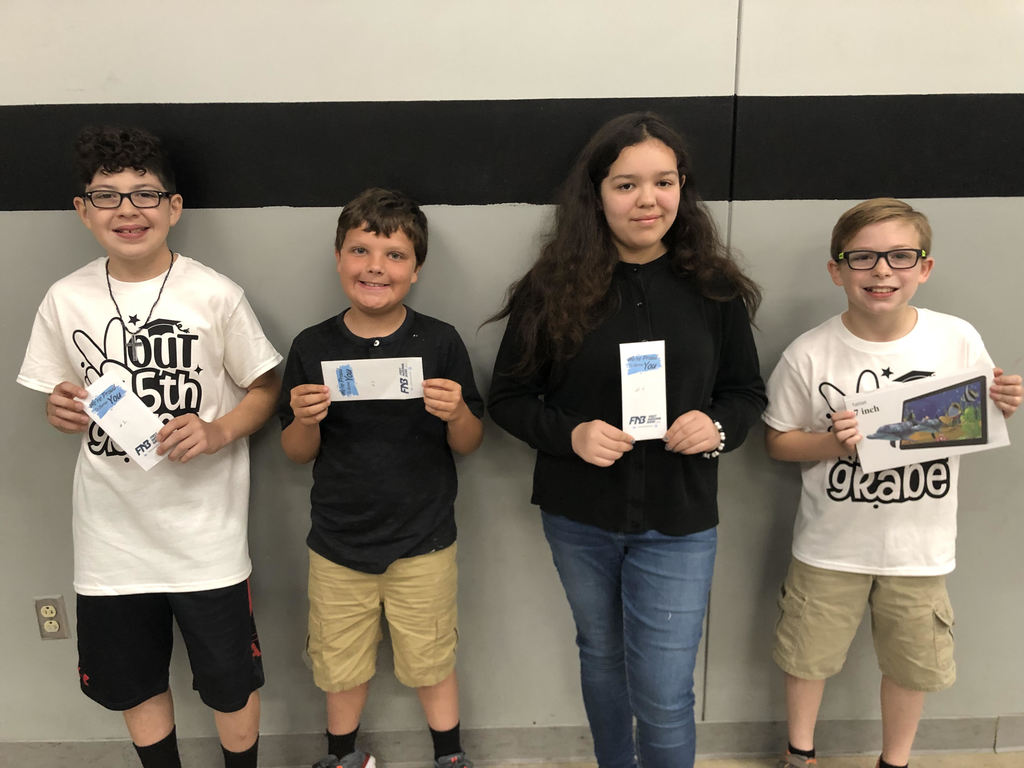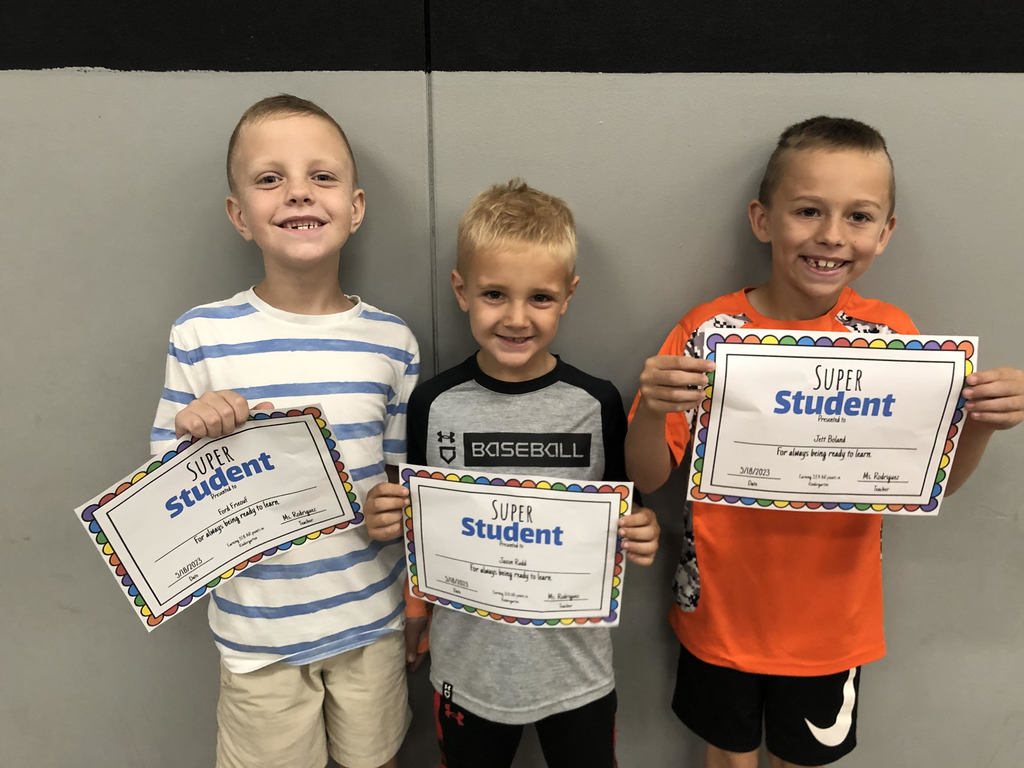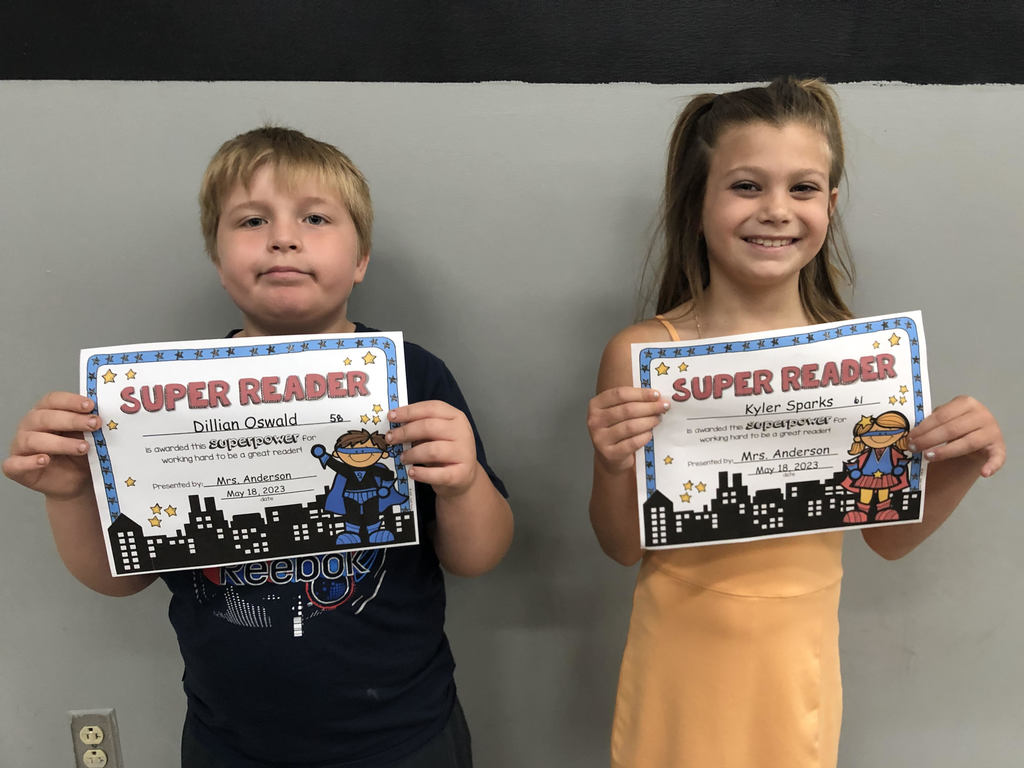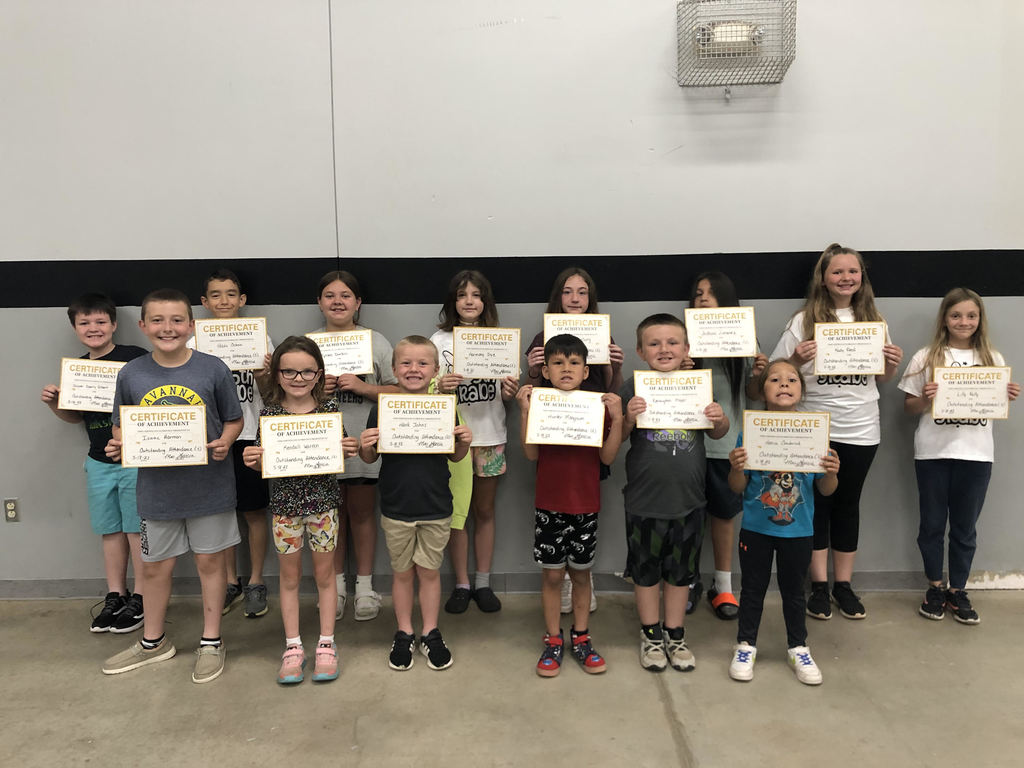 TES End of Year Celebrations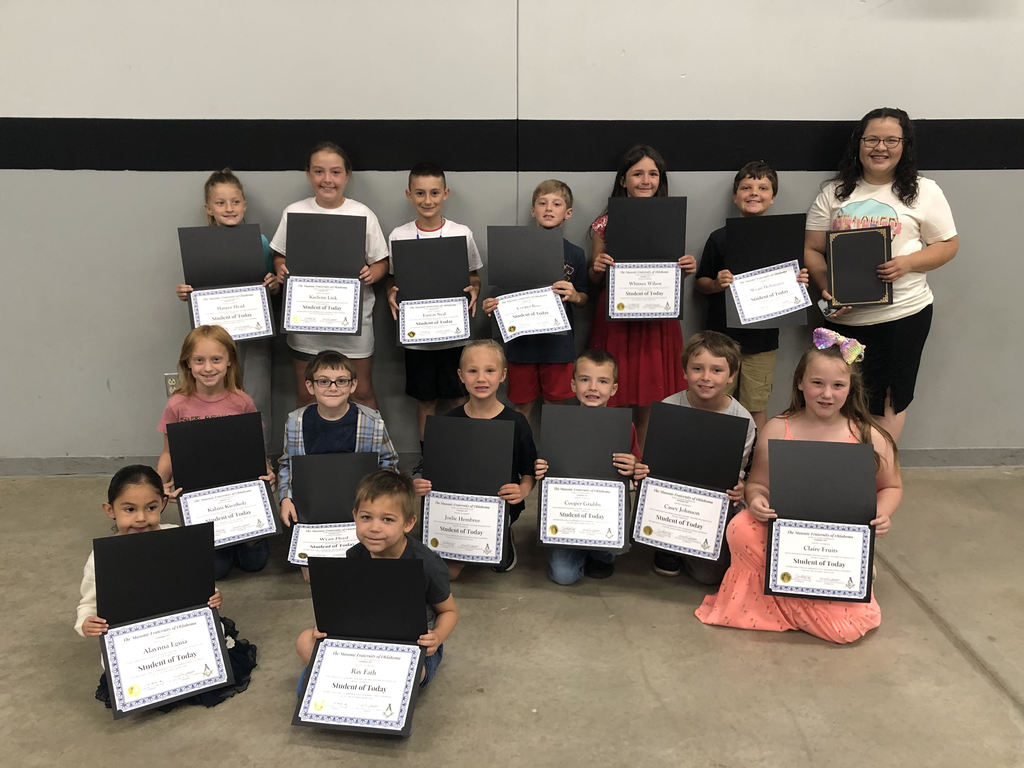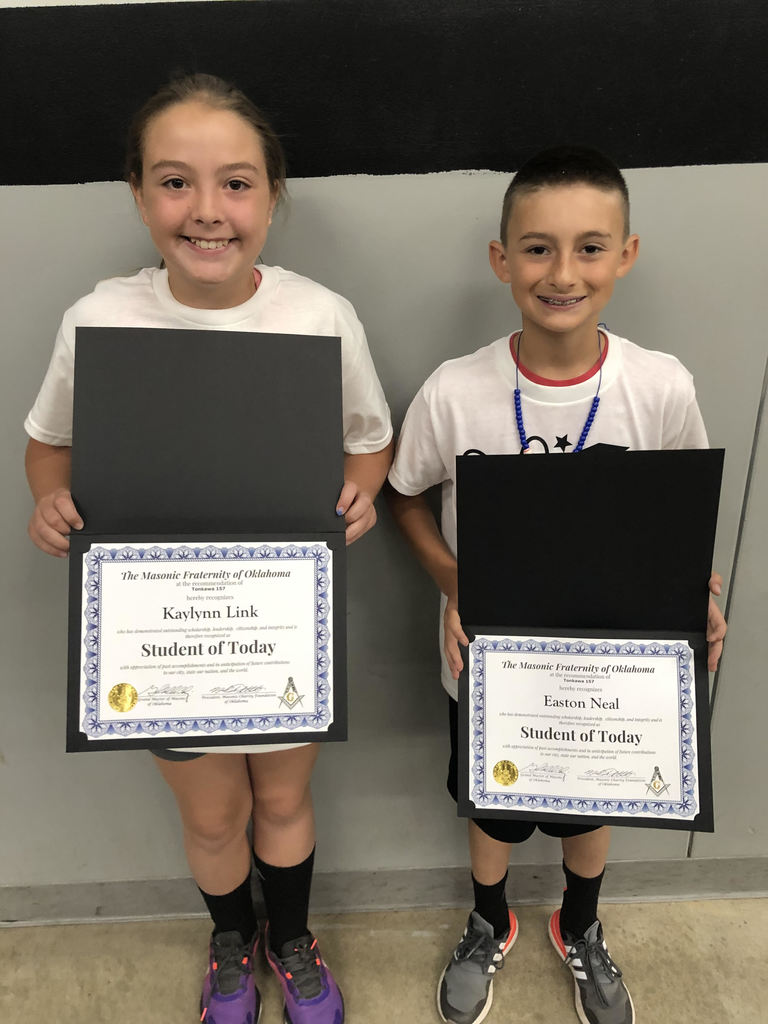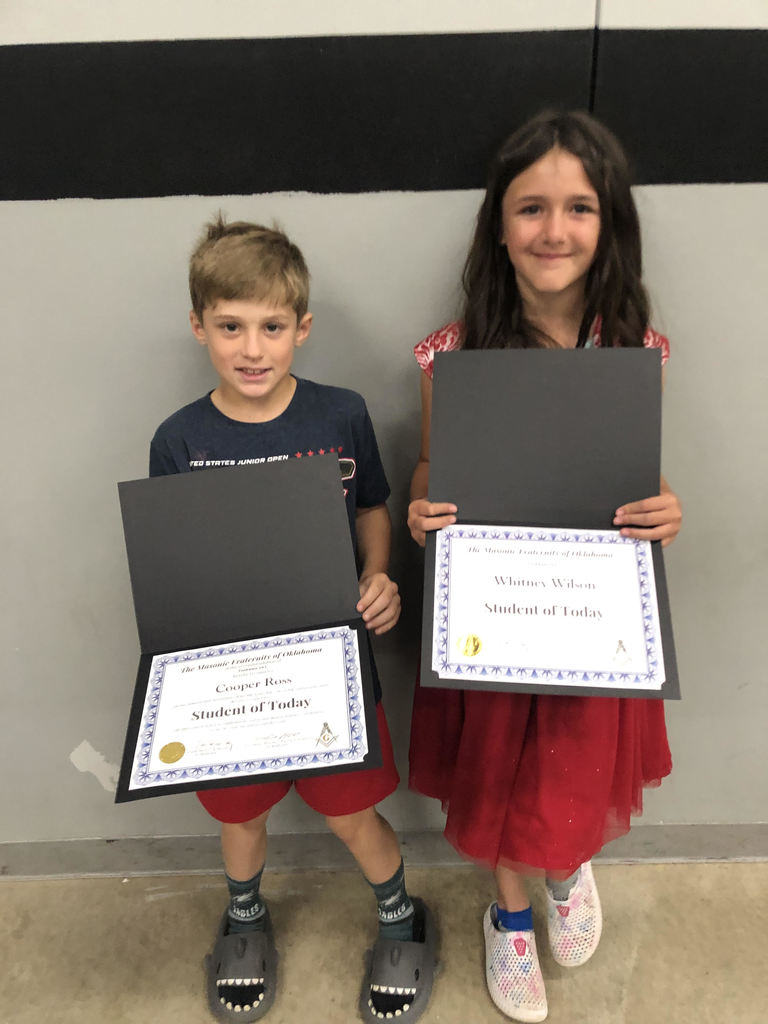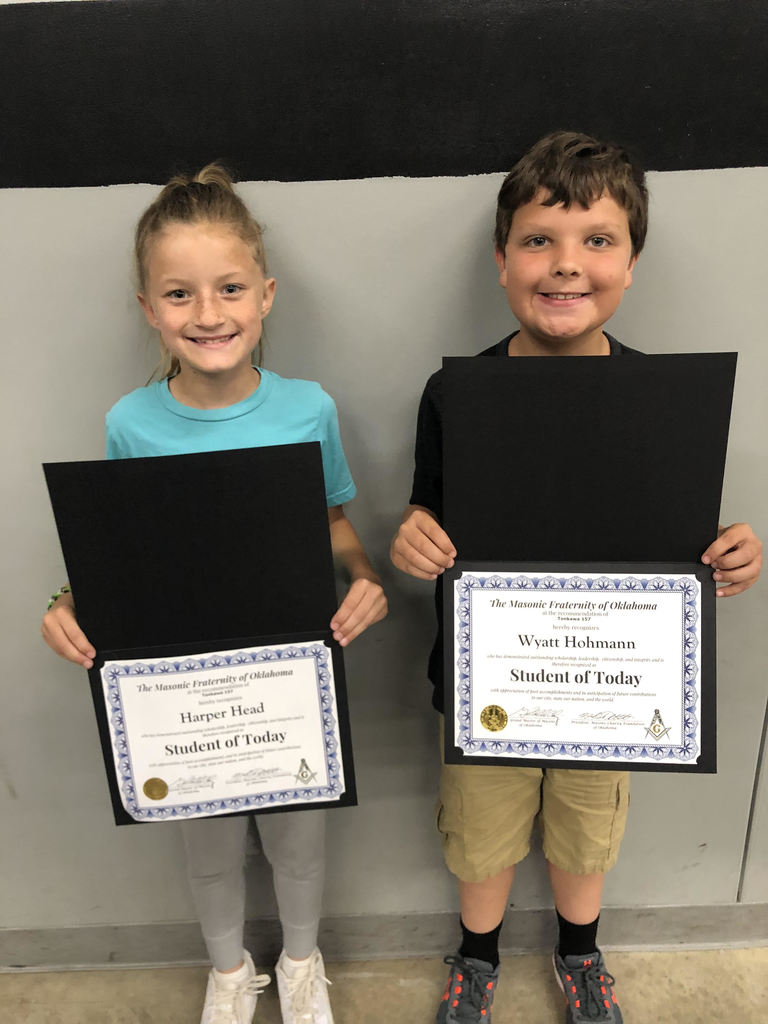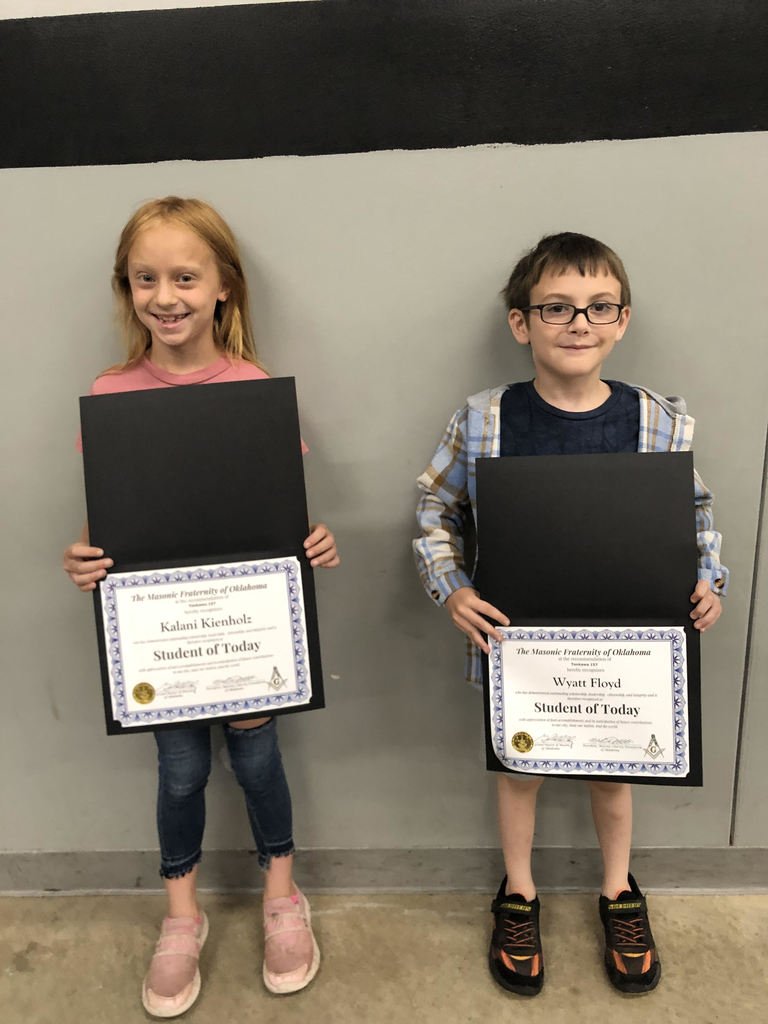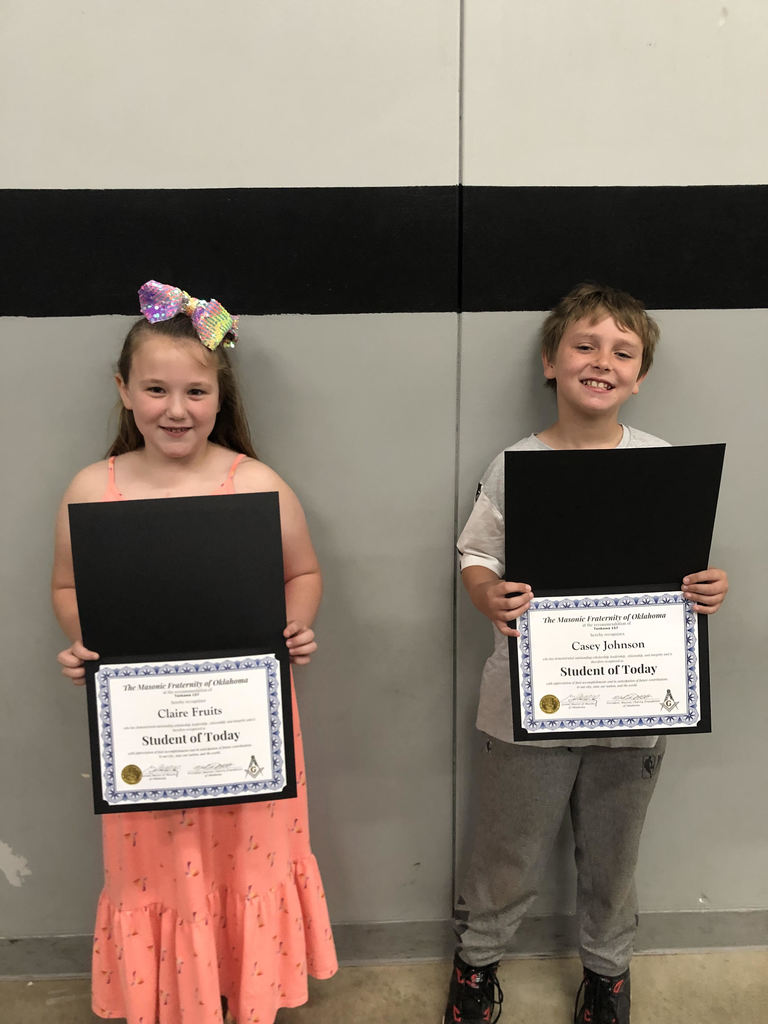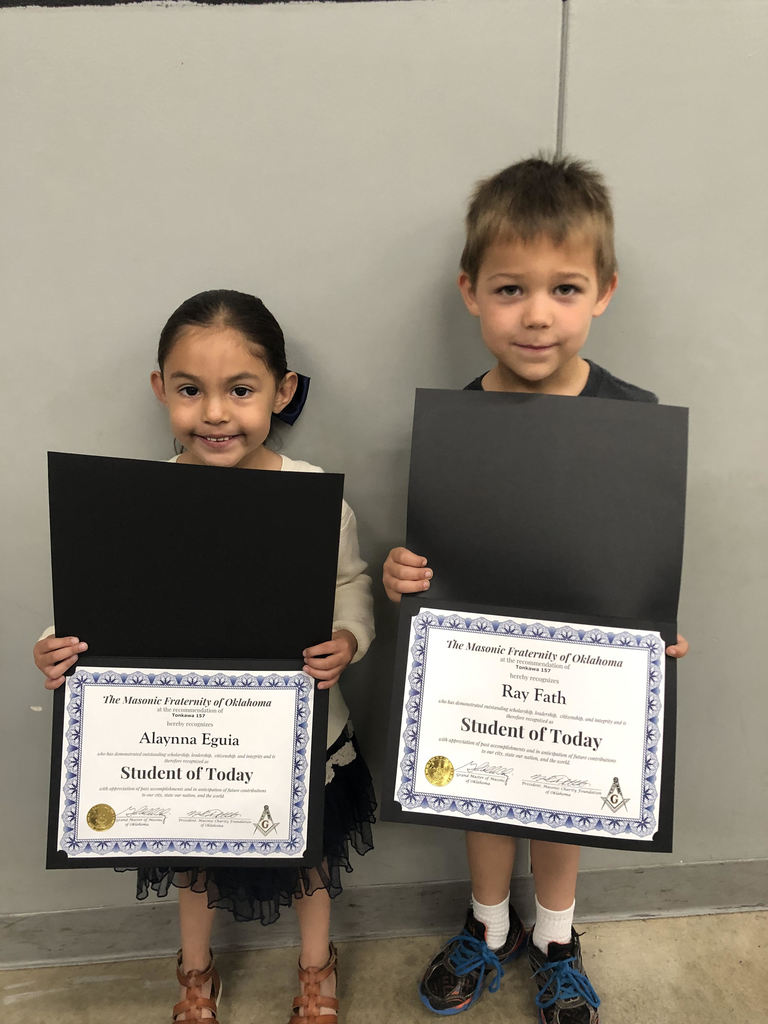 TPS Staff Recognized for Years of Service: During Tonkawa Public School End of the Year Luncheon, Superintendent Lori Simpson recognized staff members for their years of service to Tonkawa Public Schools.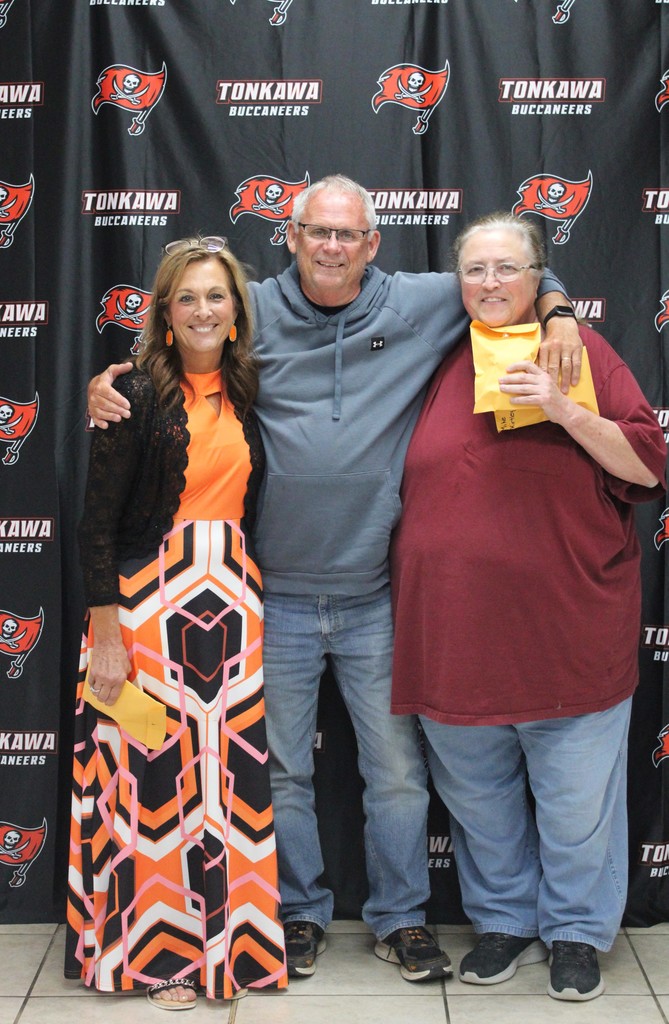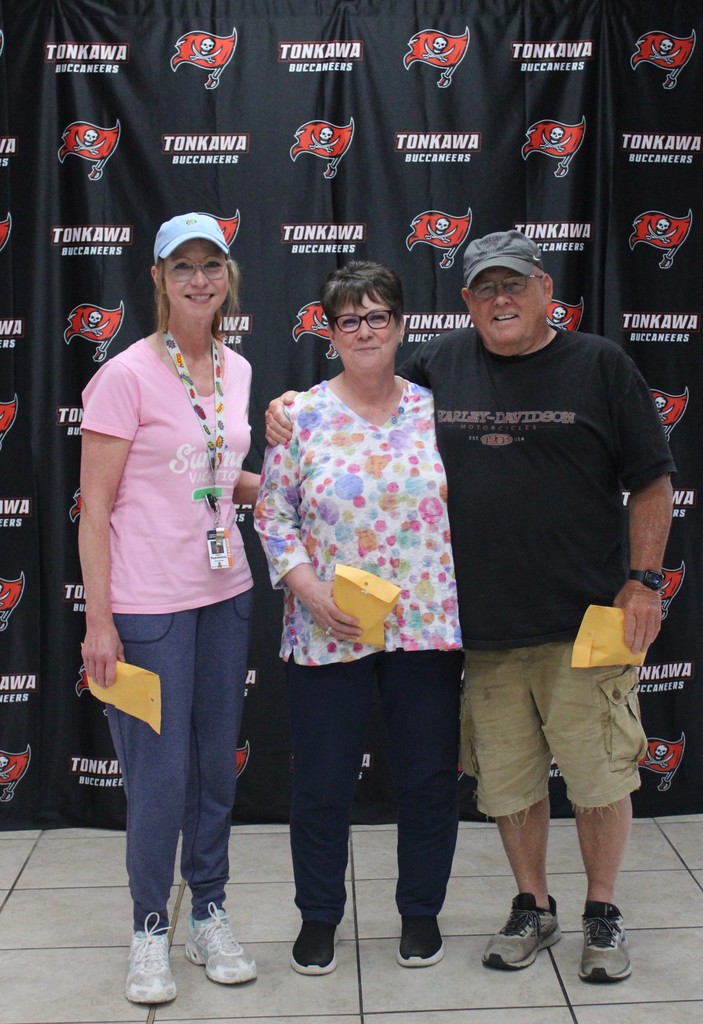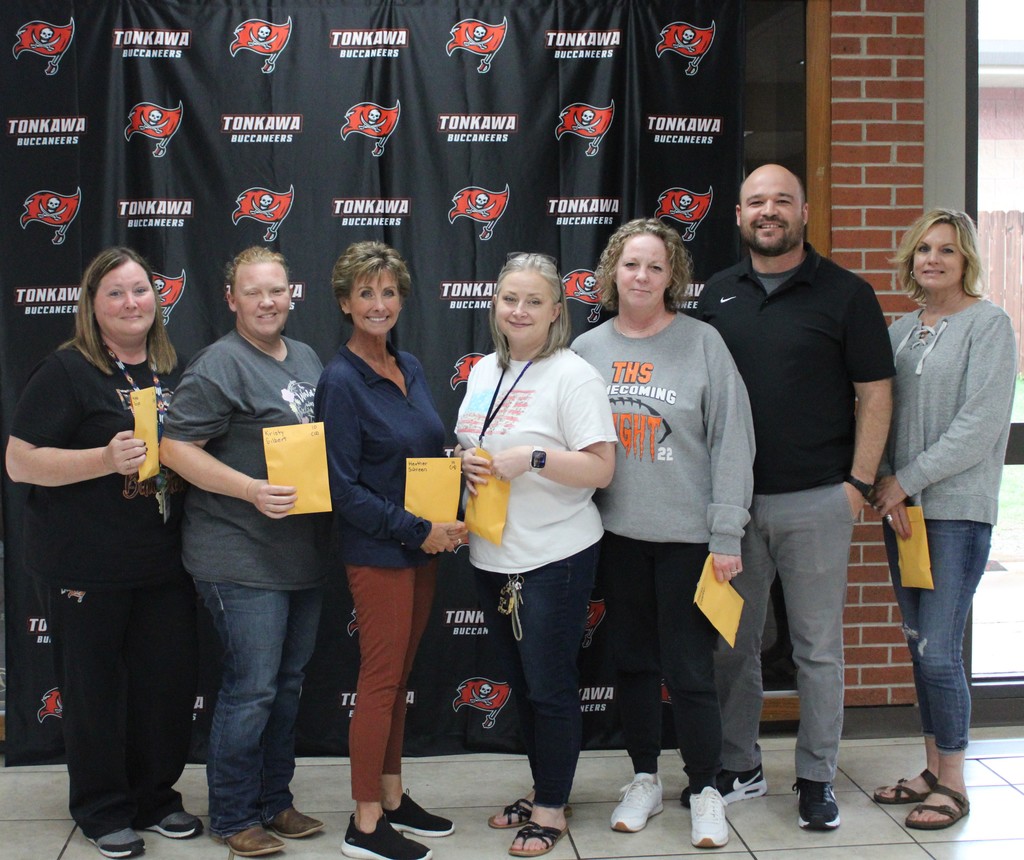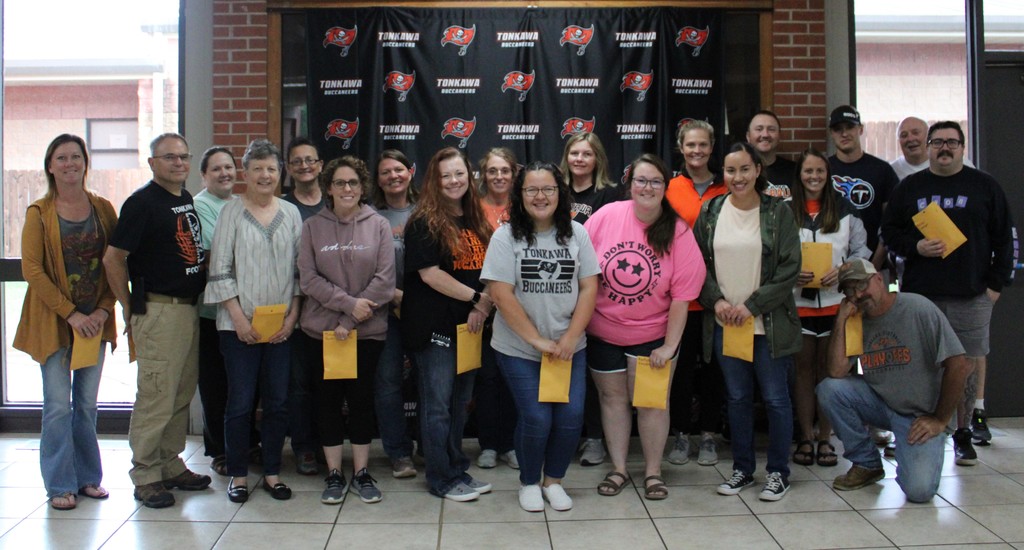 Today is the last day of school for Tonkawa Public Schools. Classes will dismissed early. Here is the elementary's early dismissal schedule.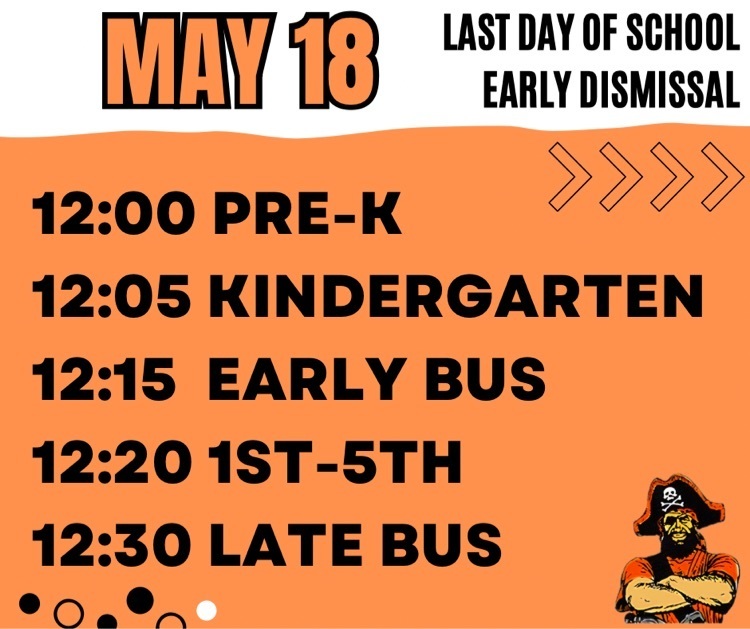 The BOGO Book Fair at TES starts tomorrow. Stock up on books for summer reading!

Reminder: No school tomorrow May 5 Good luck at State Track Meet!

5th Grade enjoyed viewing the moon and Venus last night and the sun today. Thank you TEF for the grant!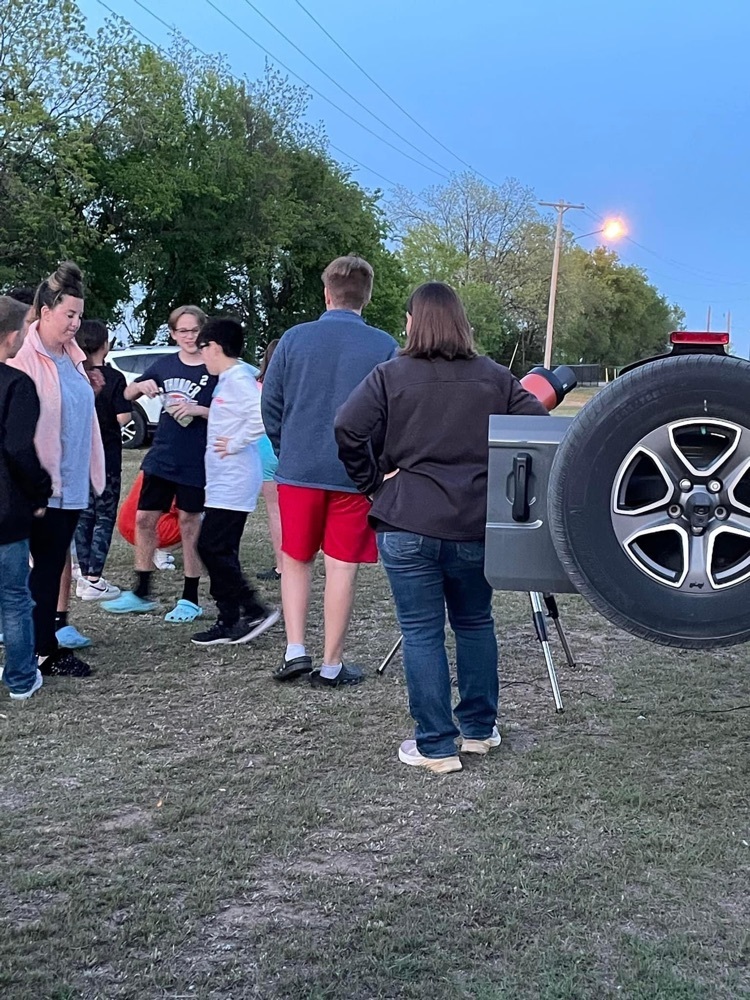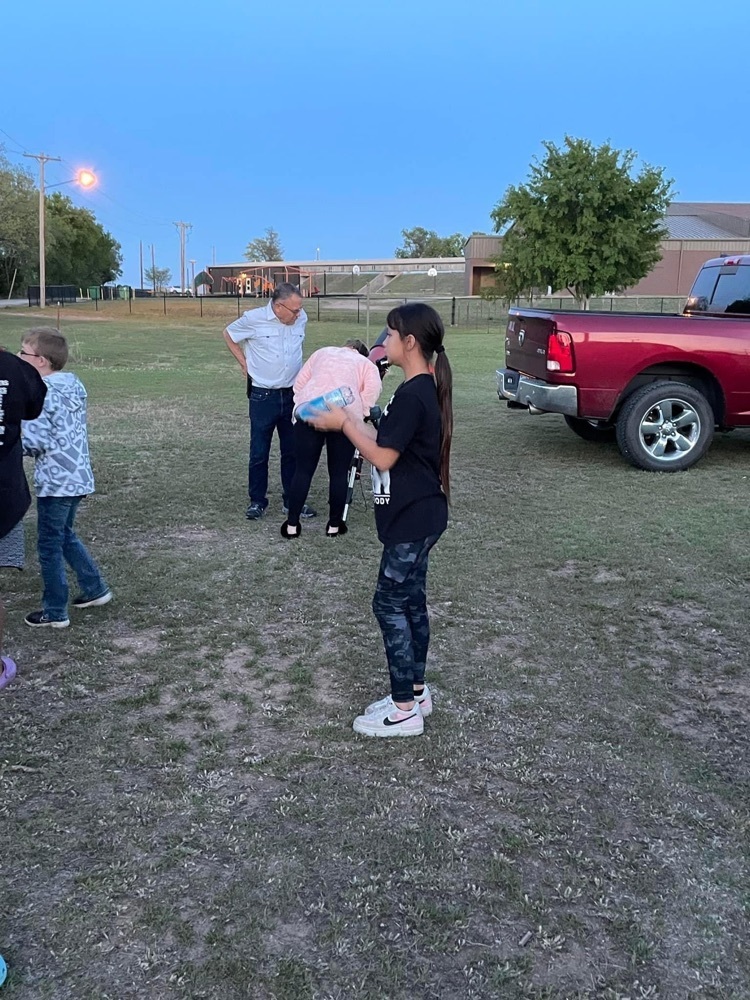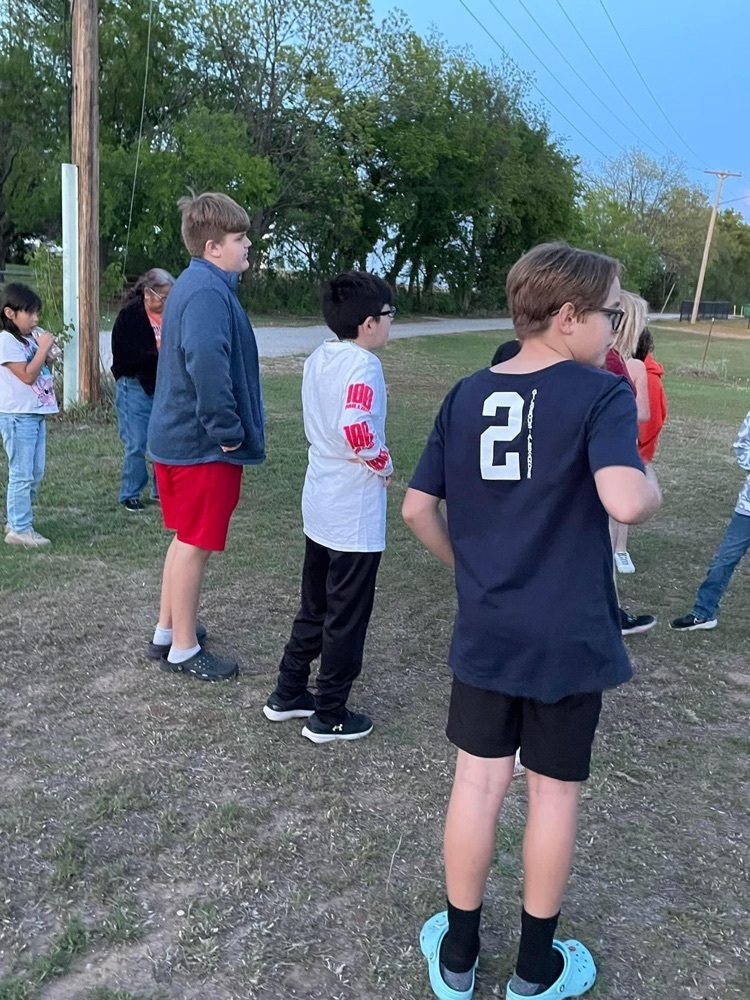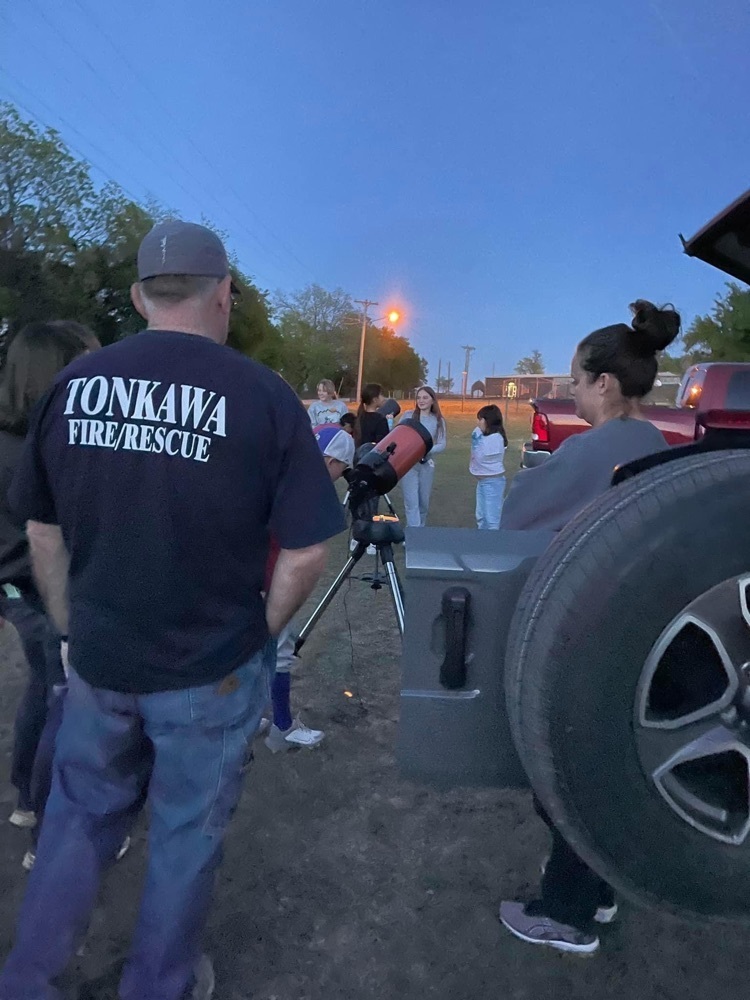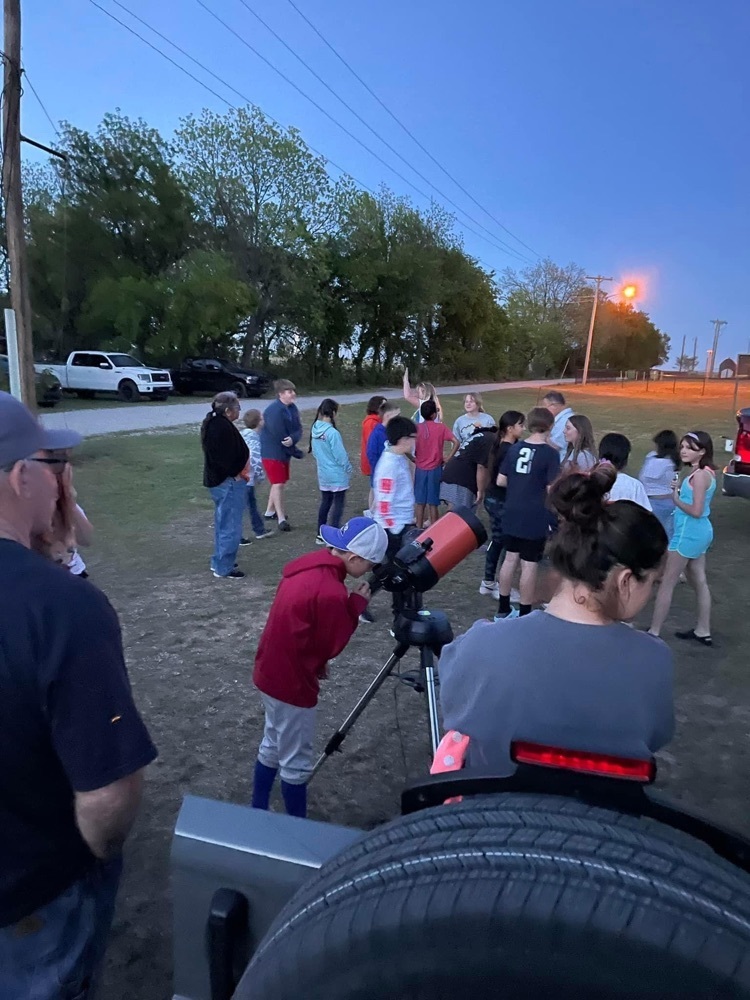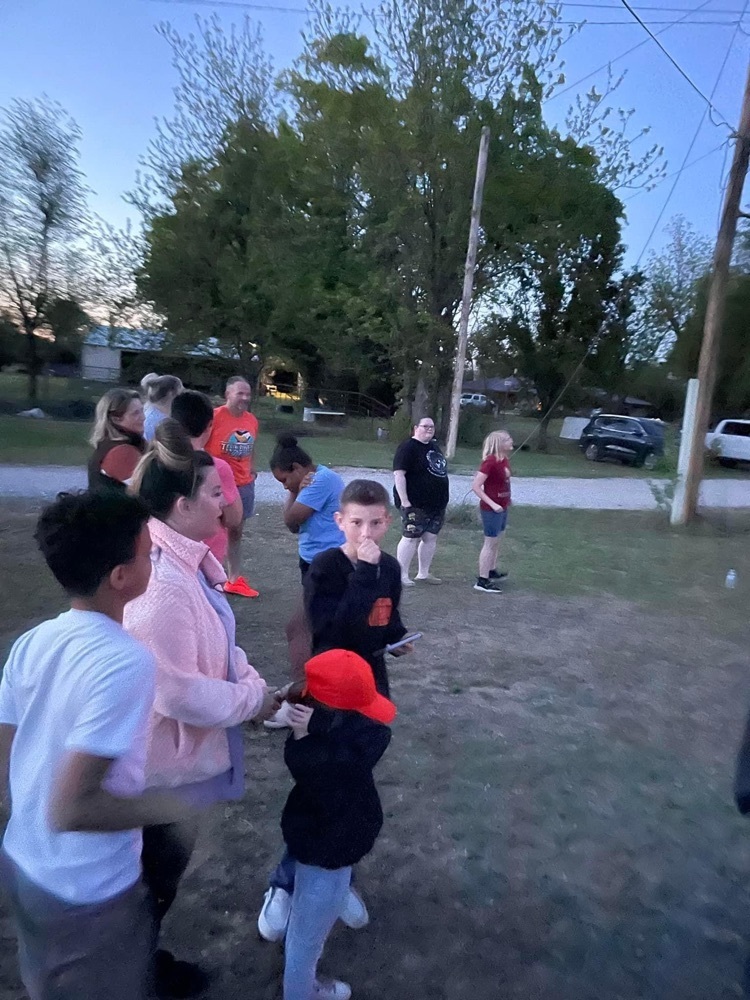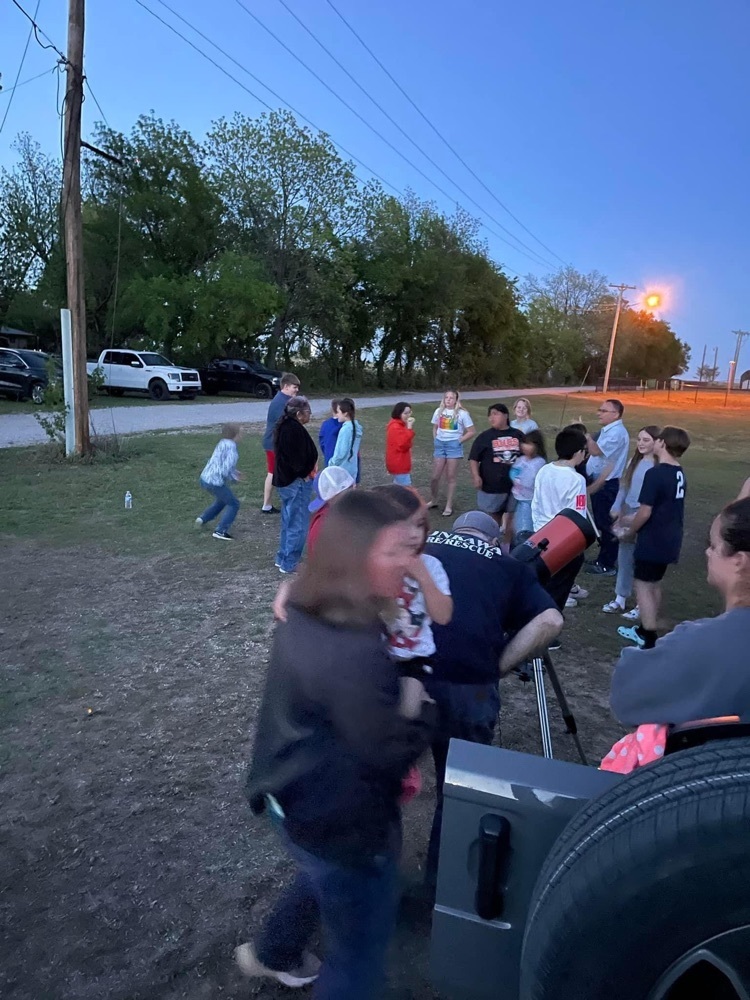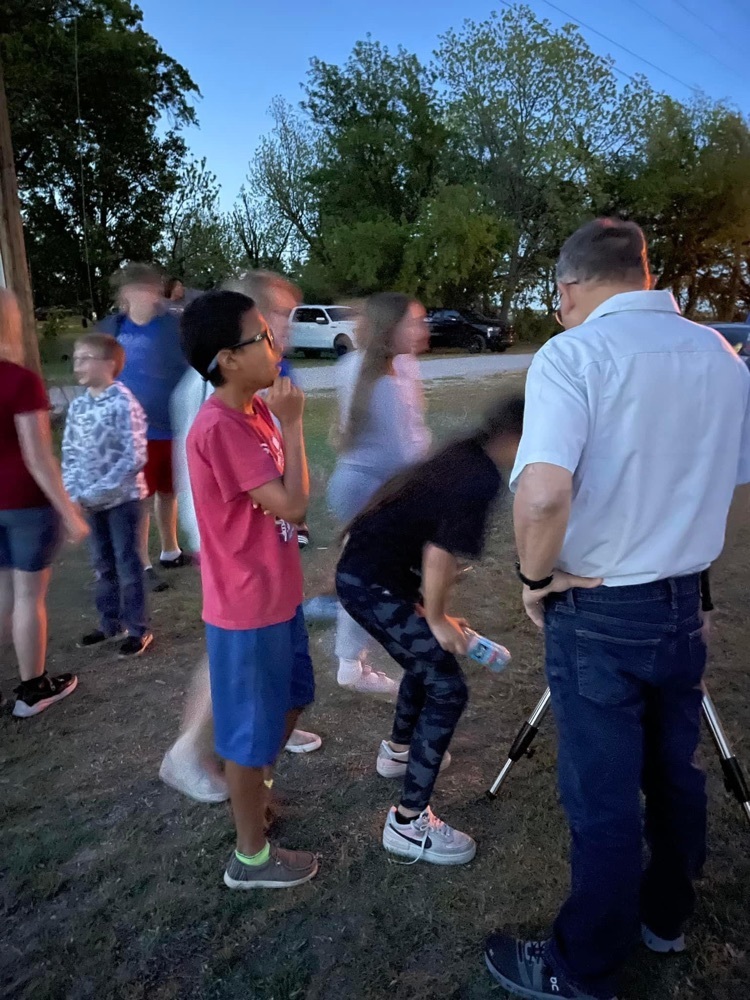 Next week is Teacher Appreciation Week

5th grade will have their music program and awards ceremony on May 16 at 6:00pm in the Event Center. Please have your student wear something nice. Jeans are ok, but no shorts or sweatpants.

TES Fun Run Update! Due to the potential for rain on Friday, April 28th, the Fun Run will be on Monday, May 1st. Here are the times if you'd like to come cheer your child on as the run: PK: 9-9:30 4th: 9:45-10:15 K: 10:30-11:00 1st: 11:15-11:45 3rd: 12:15-12:45 2nd: 1:00-1:30 5th: 1:45-2:15
TES 5th grade class participated in three track meets this spring. The students were able to experience multiple events at each meet and thoroughly enjoyed figuring out which events they enjoyed the most. They competed against other 5th graders at Pawnee and against 5th a & 6th graders at Covington-Douglas and Pond Creek-Hunter. The future of Tonkawa Track is looking bright! Medalist from left to right. Lilly Kelly - 1200m Run 6th at Pond Creek Kaylynn Link - 4x100 Relay 6th at Pond Creek Payten Kienholz - 100m Dash 2nd at Pawnee, 100m Dash 4th at Pond Creek, 4x100m Relay 6th at Pond Creek Addie Hohmann - 4x100m Relay 6th at Pond Creek Priseis Allen - 4x100m Relay 6th at Pond Creek Easton Pederson - 1200m Run 6th at Pond Creek Clayton Eudaily - 800m Run 2nd at Pawnee, 4x800 Relay 5th at Pond Creek Adonis Mendoza - 4x800 Relay 5th at Pond Creek Aden Wano - 4x800 Relay 5th at Pond Creek Pablo - 400m Dash 2nd at Pawnee, 4x800 Relay 5th at Pond Creek Jiles Burris - Discus 6th at Pond Creek Rusty Tabor - Shot Put 1st at Pawnee, Discus 5th at Pond Creek, Shot Put 2nd at Pond Creek Jesse Turnbow - Shot Put 1st at Pawnee, Shot Put 3rd at Pond Creek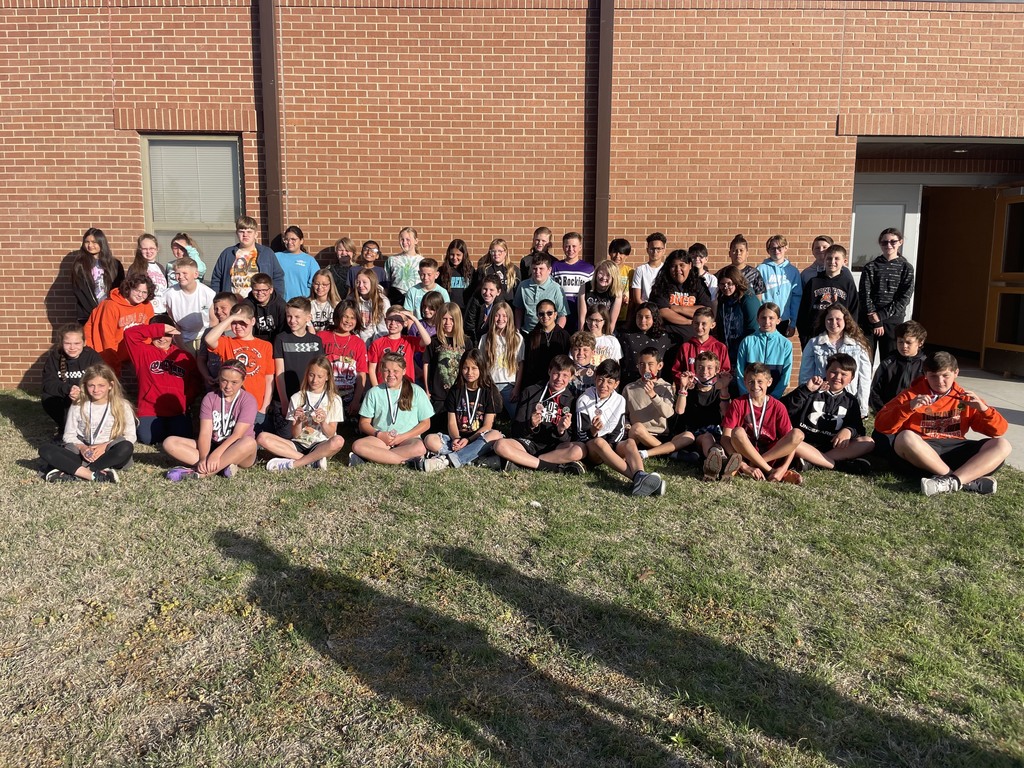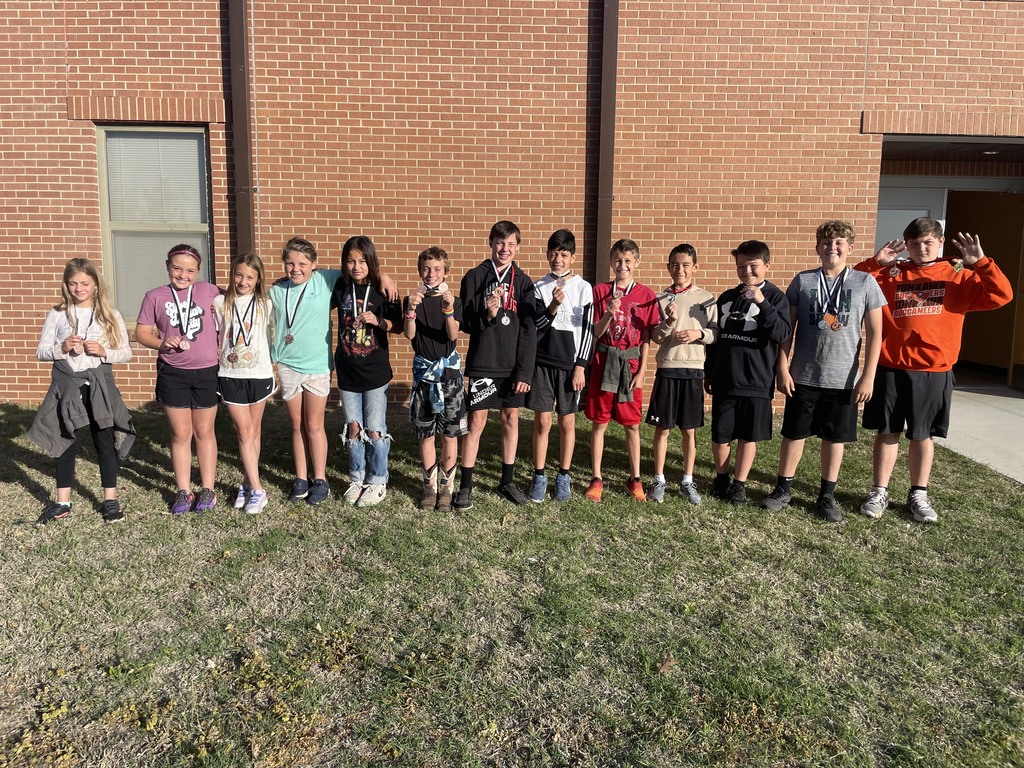 Mrs. Pierce and the 5th graders celebrated Earth Day with a campus clean up.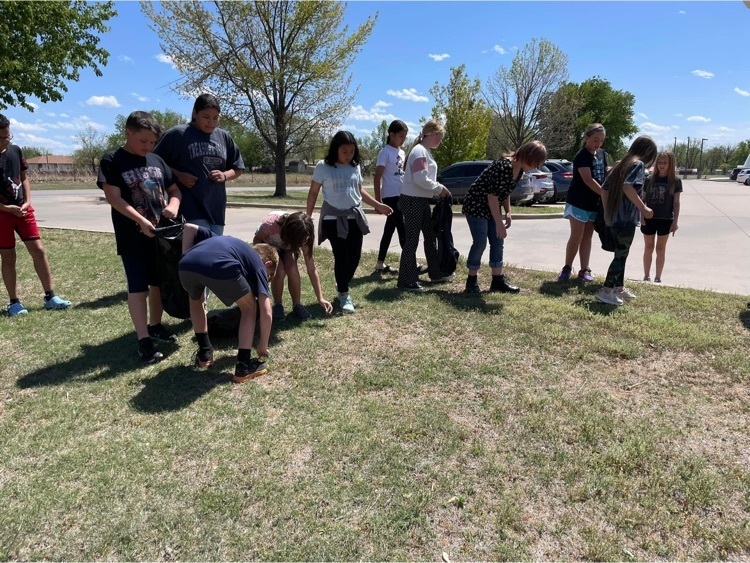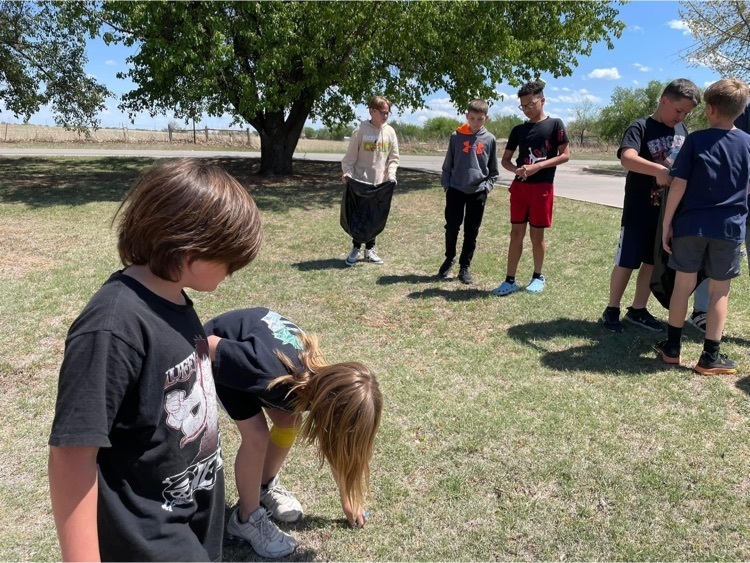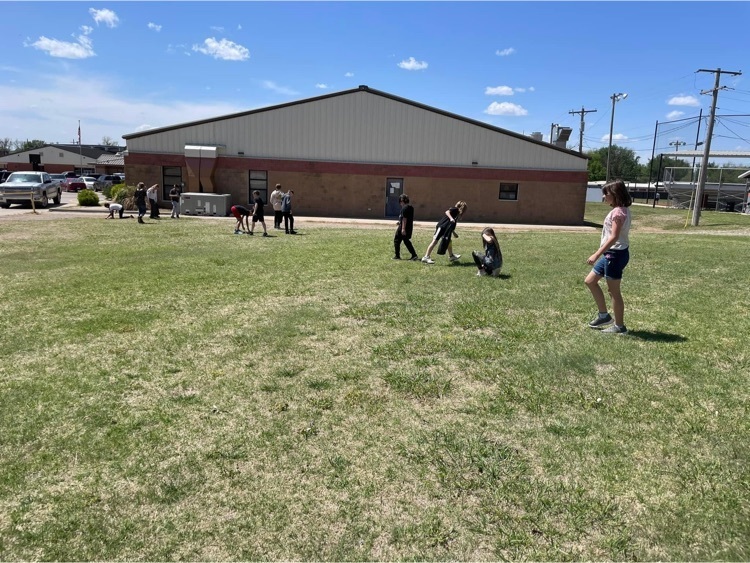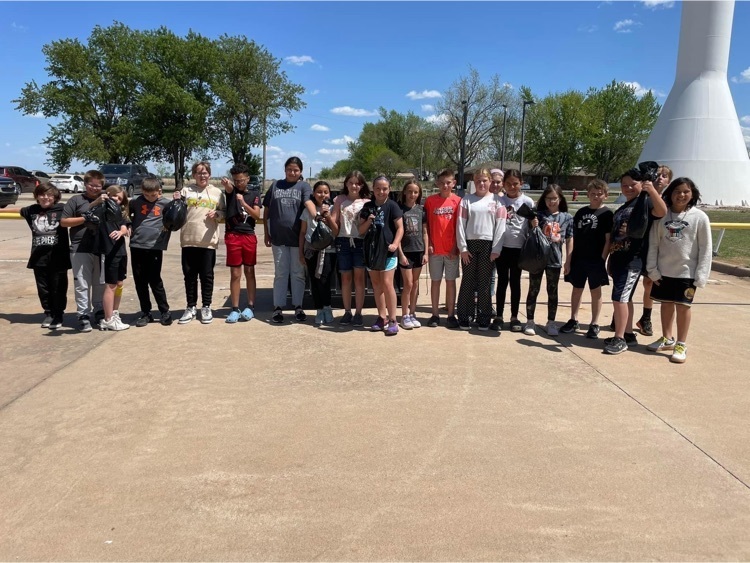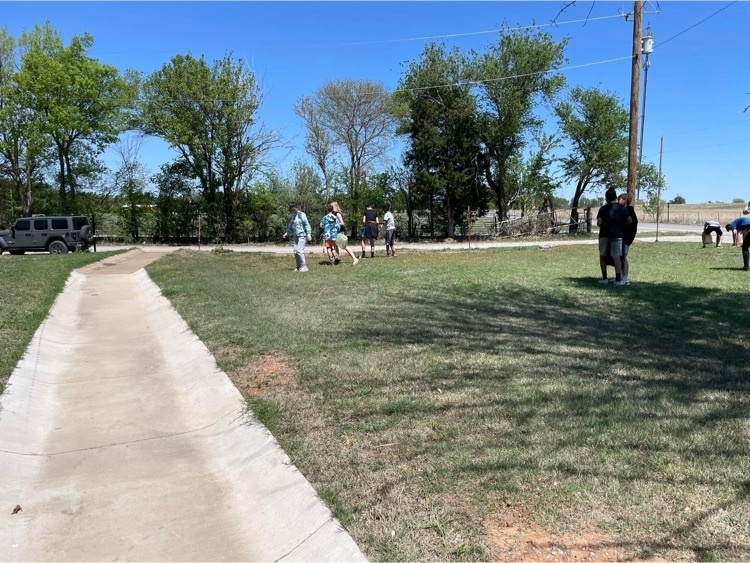 High School Student Council enjoyed volunteering at the Regional Food Bank on Monday and celebrated with snowcones. We ended with some great food at Ted's in Oklahoma City.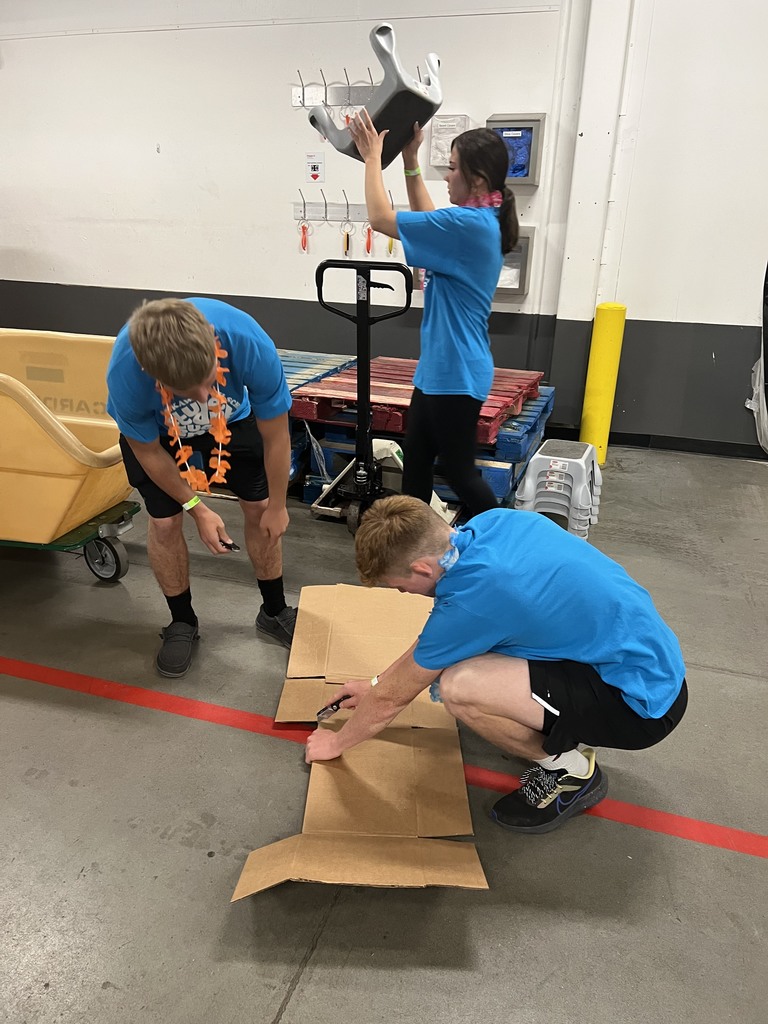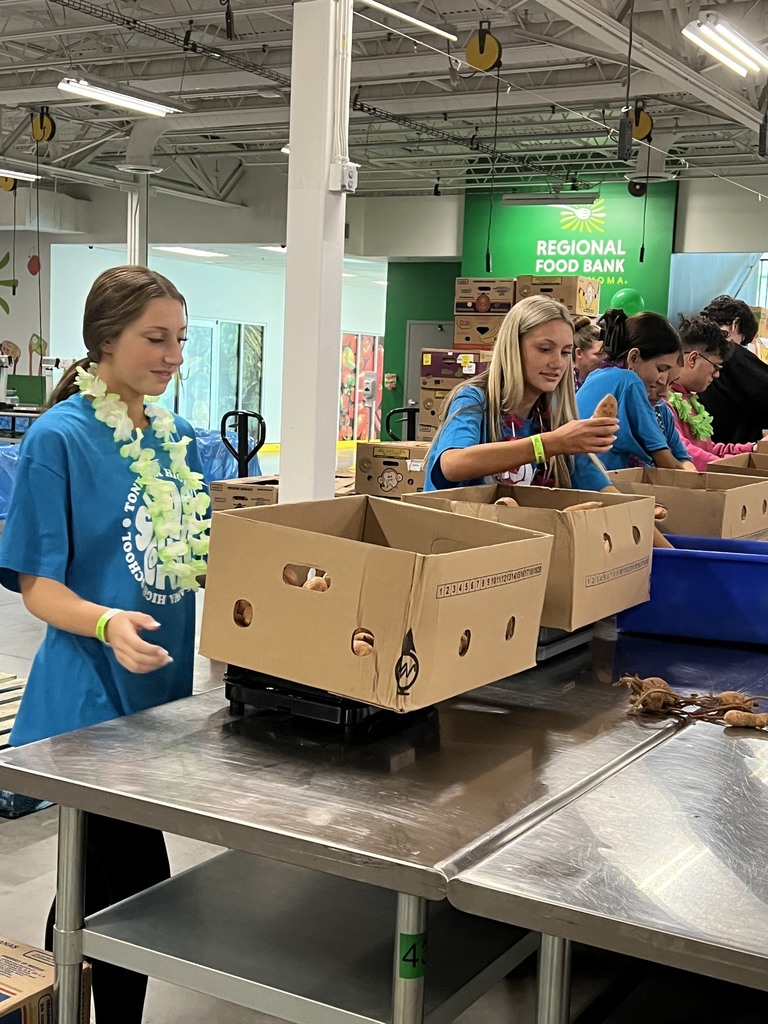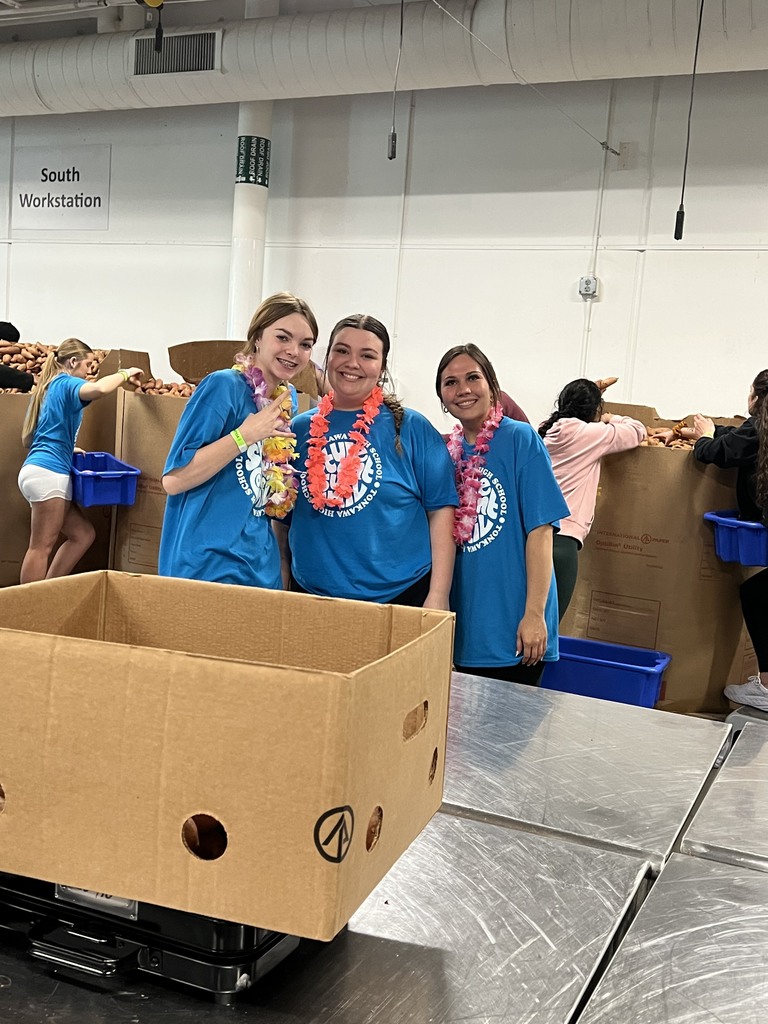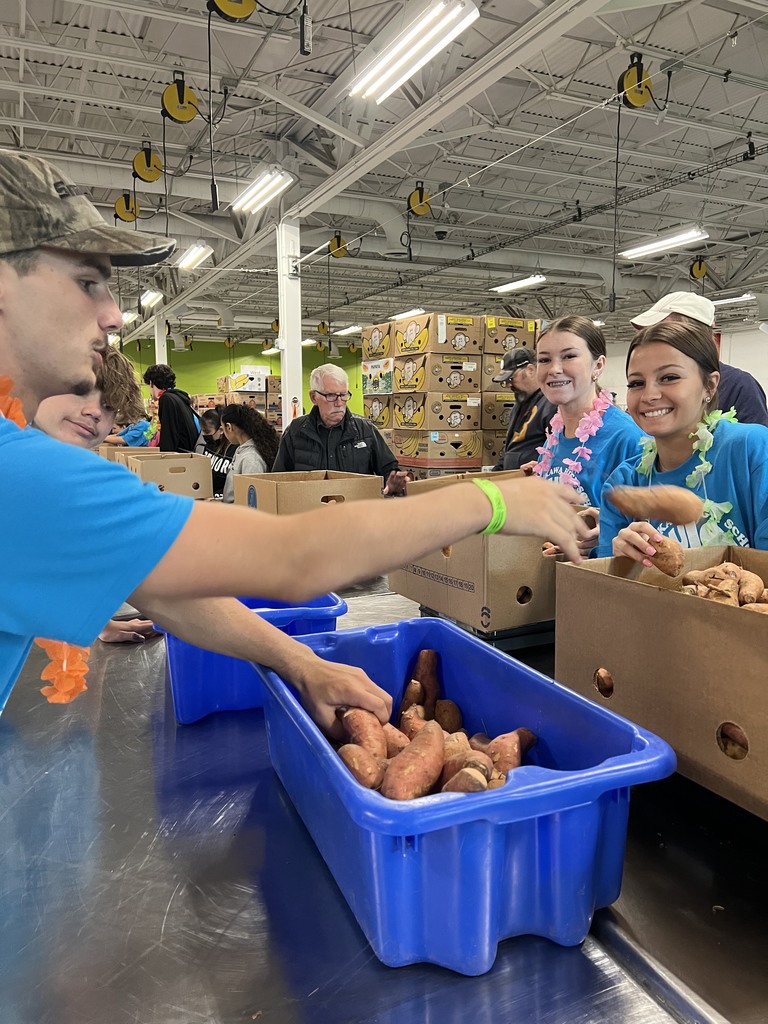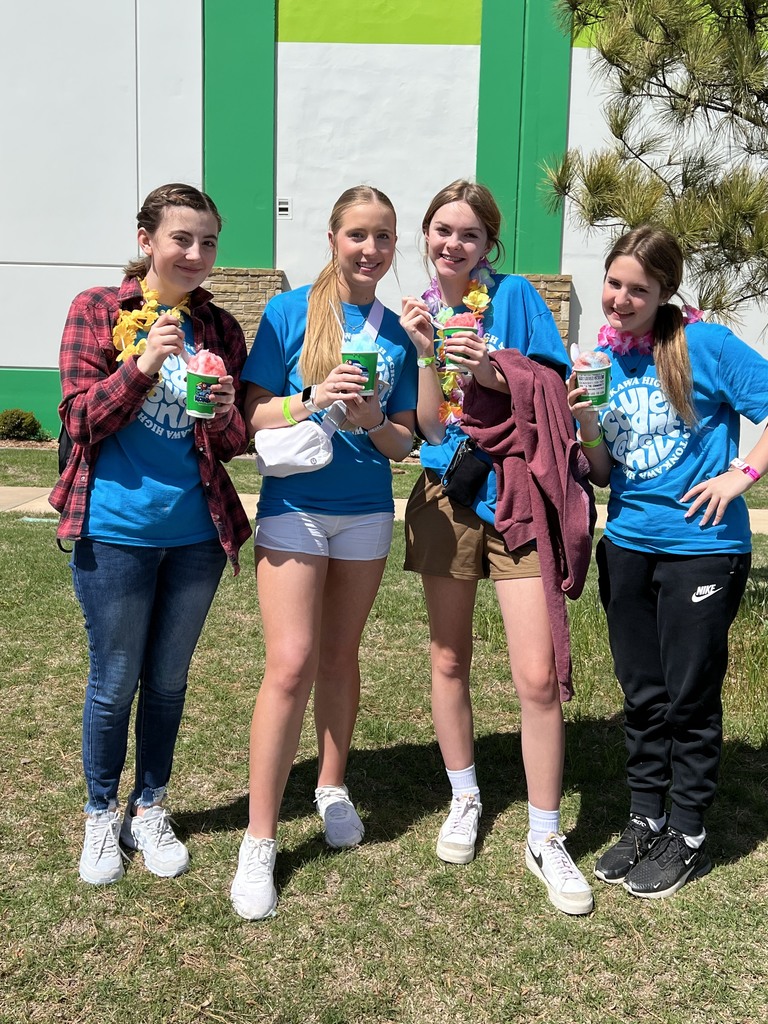 Tonkawa Elementary students lined the halls to celebrate 3rd grade students and pep them up for state testing. Students in Grades 3-8 and 11 participate in the Oklahoma School Testing Program.

Tonkawa Elementary 2nd graders enjoyed their end of the year field trip to the Sedgwick County Zoo in Wichita, KS yesterday.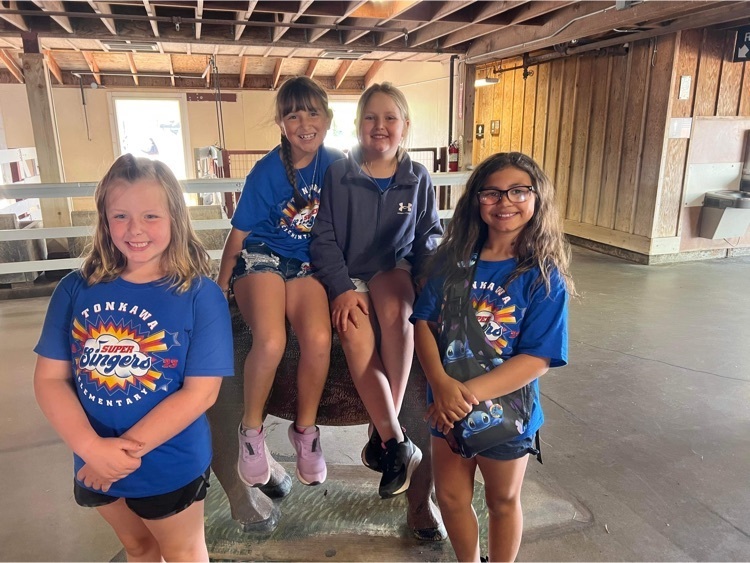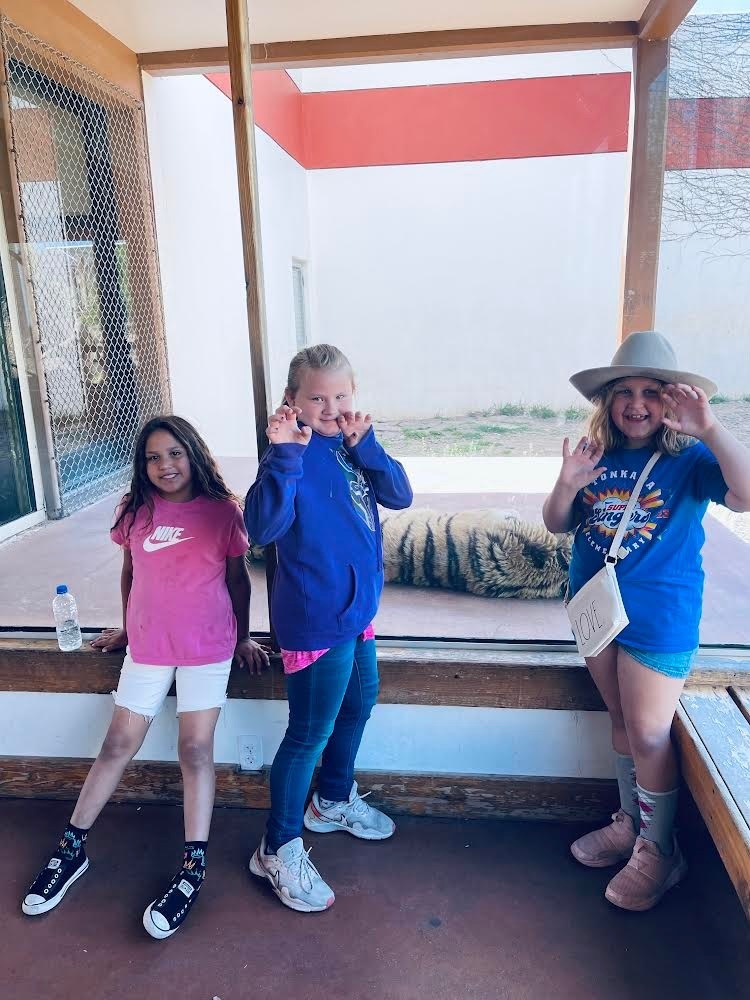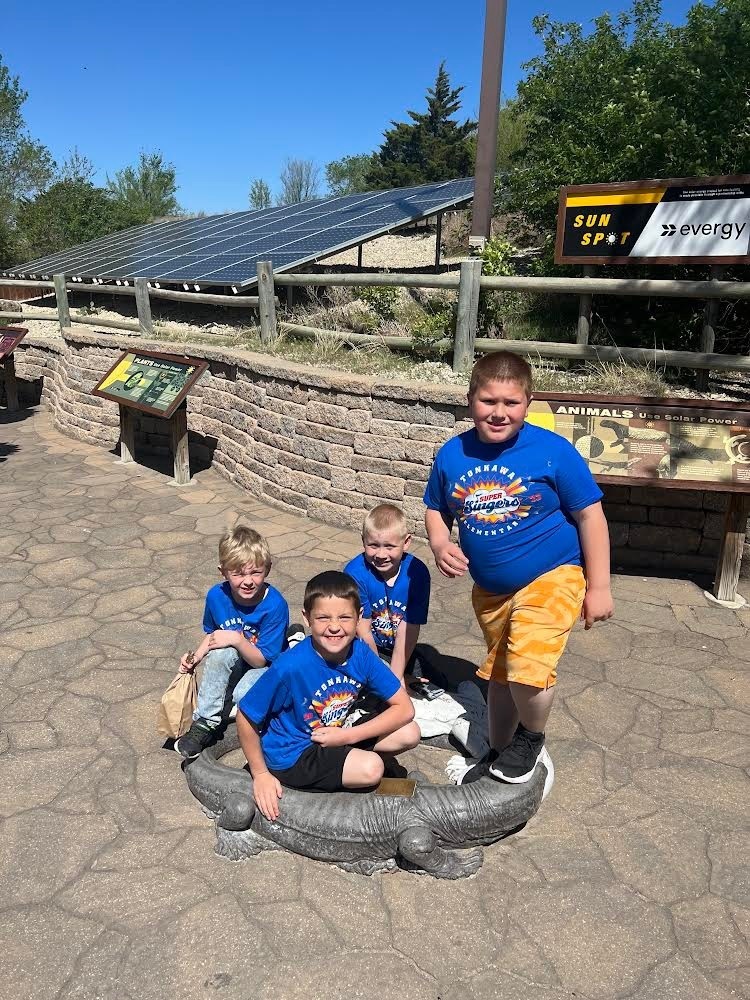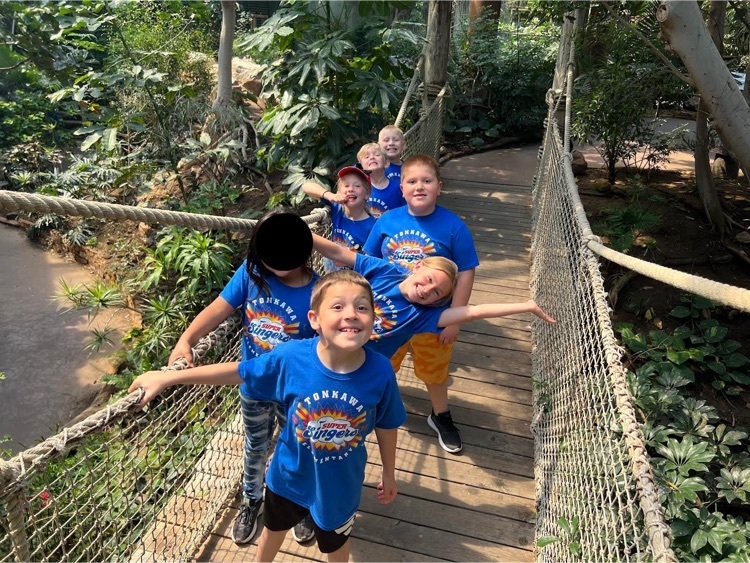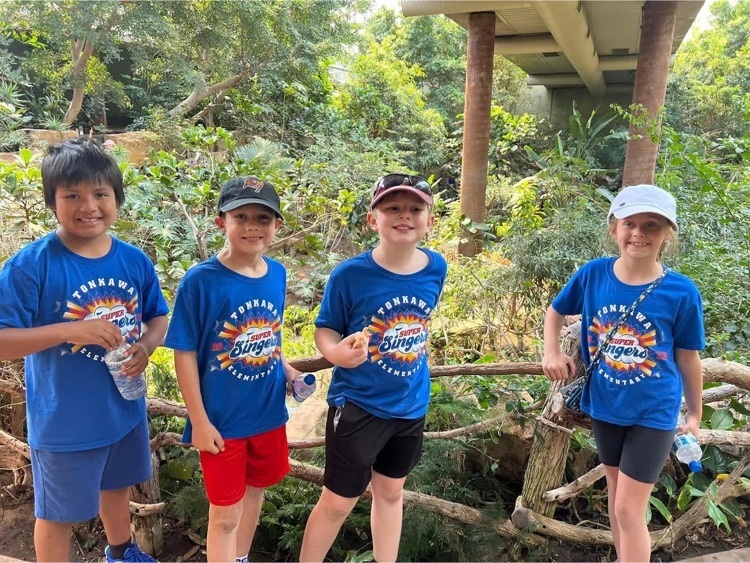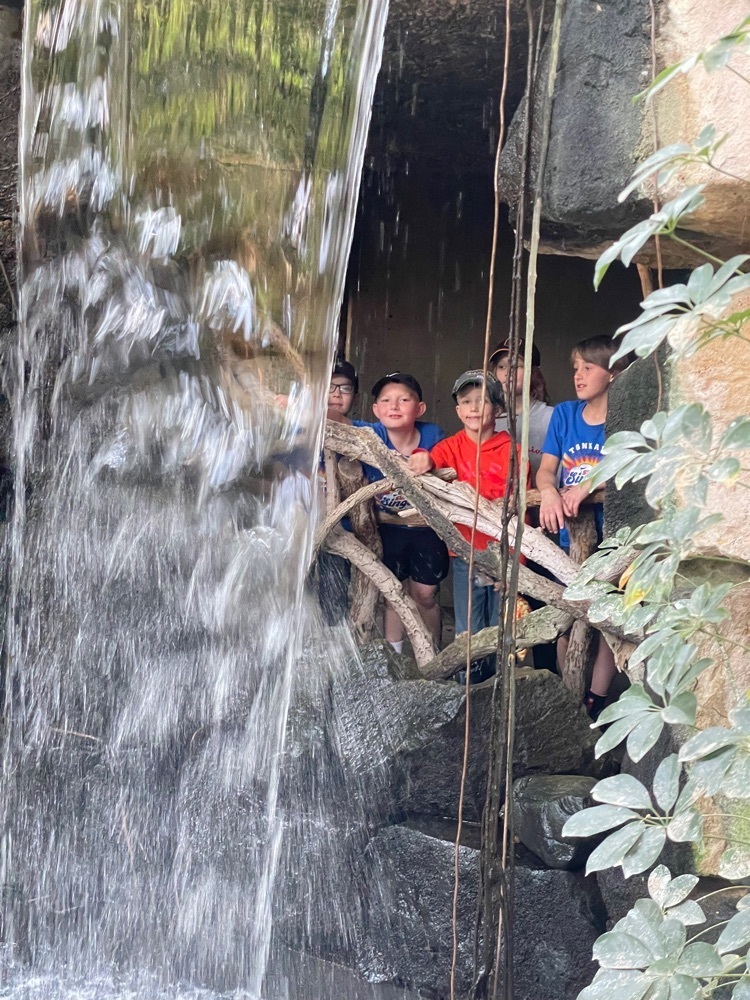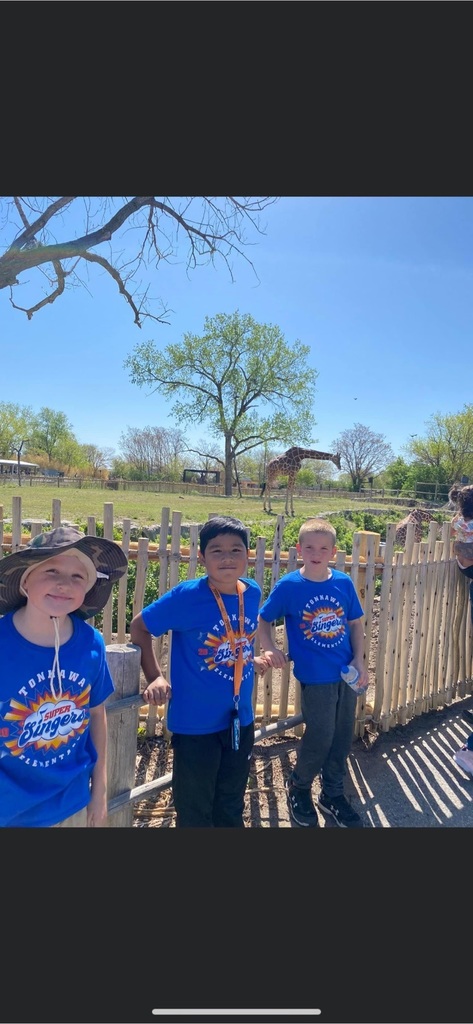 Mrs. Anderson along with her student teacher Candace Brown turned their 1st grade classroom into a campsite as part of a end of the year countdown. They replaced the desks with tents and learned around the "fire" with lanterns. Each day for the last 26 days of school, they will celebrate with a special theme or activity.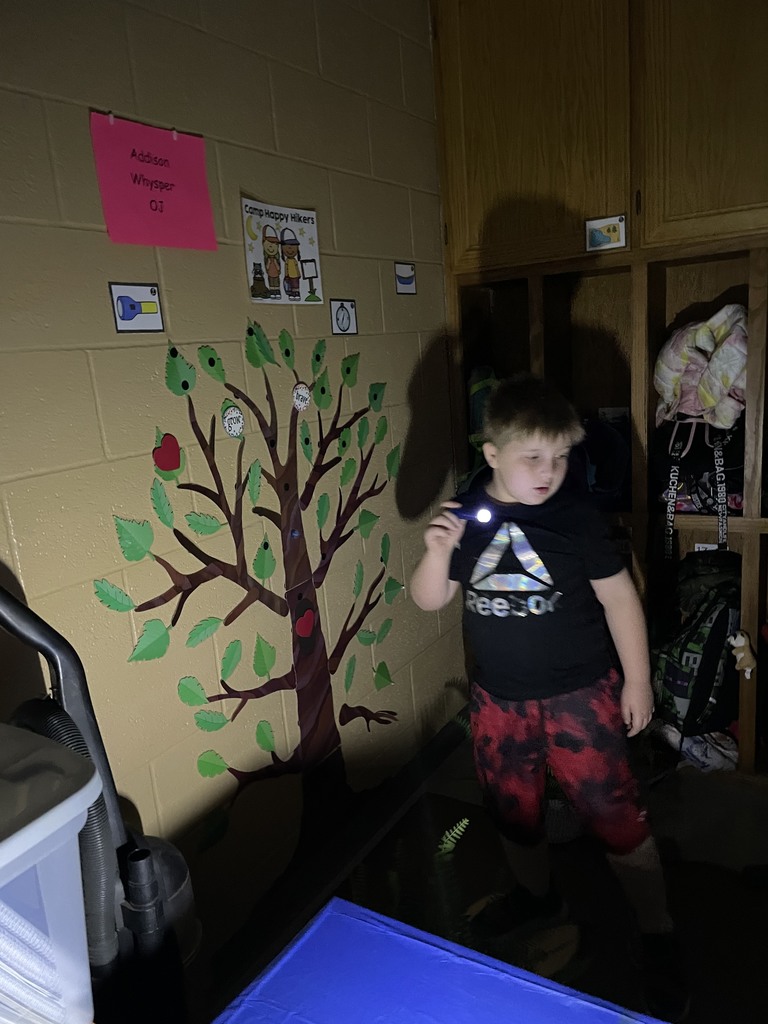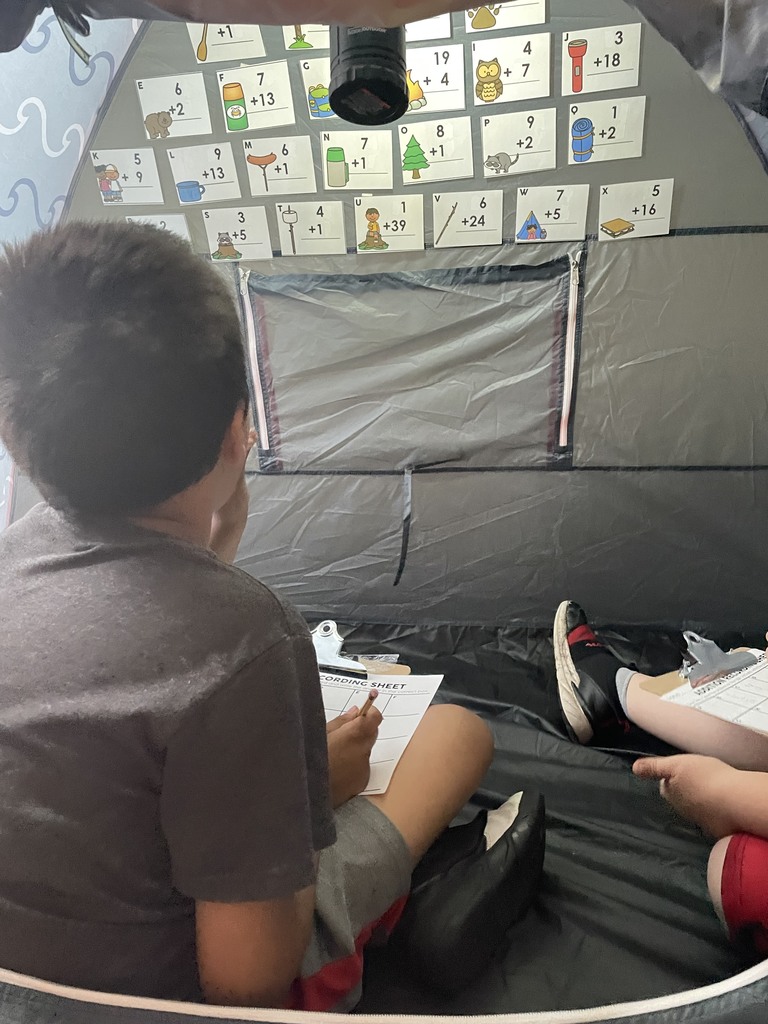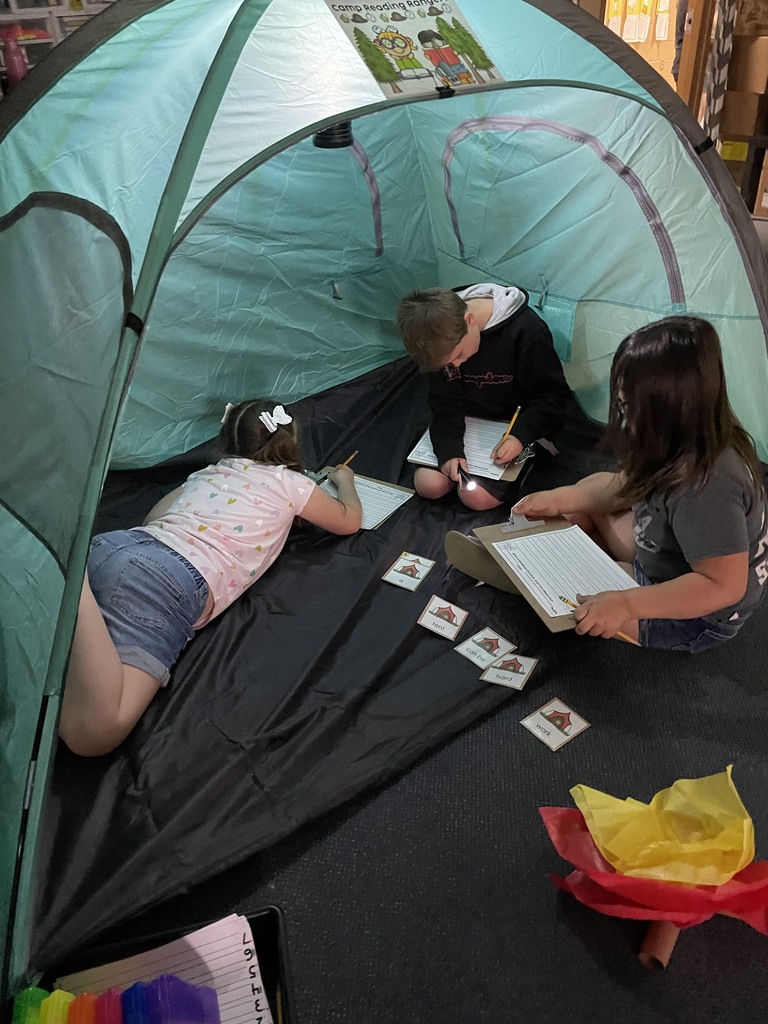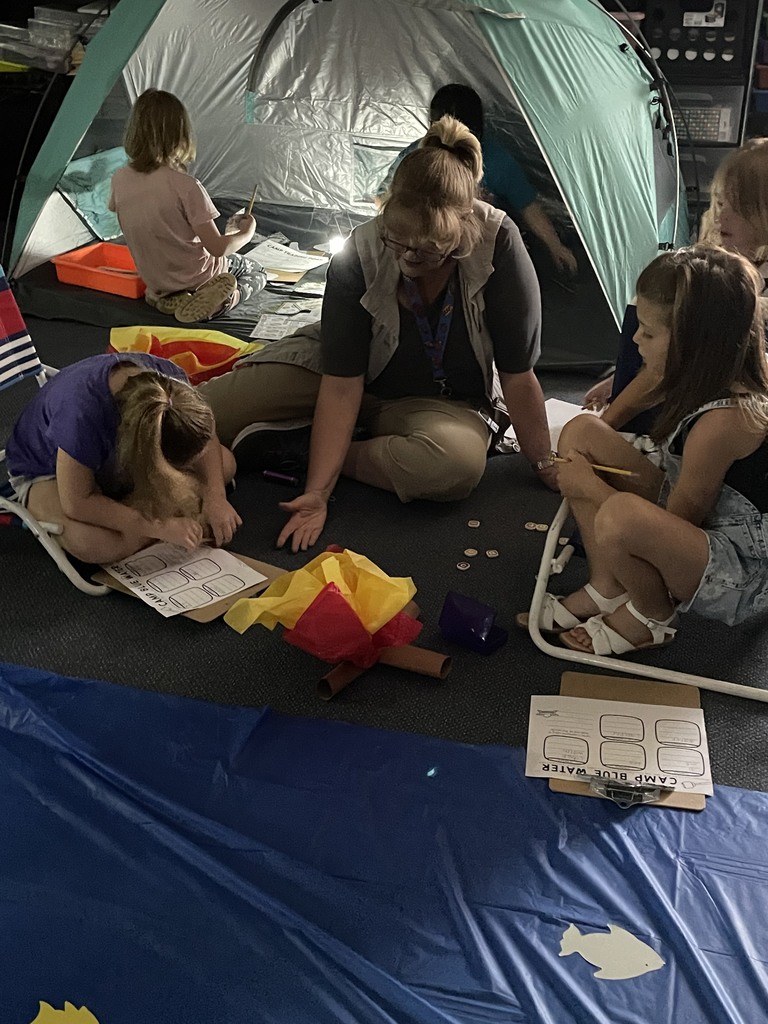 Enrollment for new Pre-Kindergarten students is tomorrow from 8-6. Walk-ins welcome! We can't wait to meet our newest buccaneers!

Attention 3rd-5th grade families, your child is coming home with an important note today about testing. Please read over it closely as it has important dates. Also, it is imperative students are at school on their specific test date! Let's try for zero make-up tests!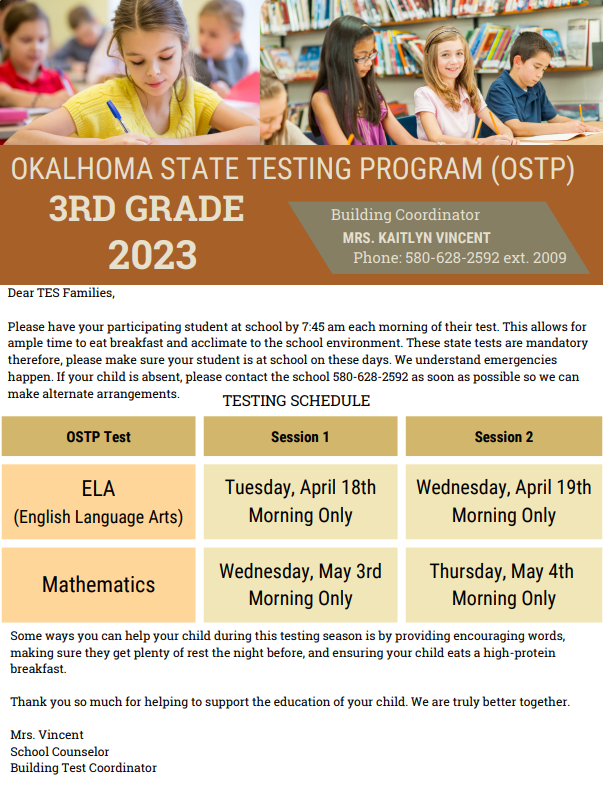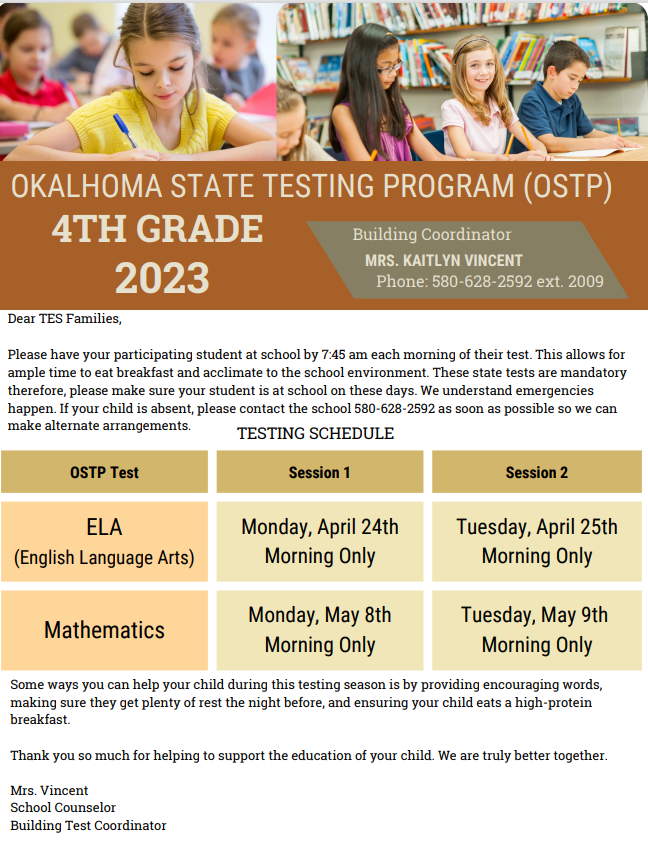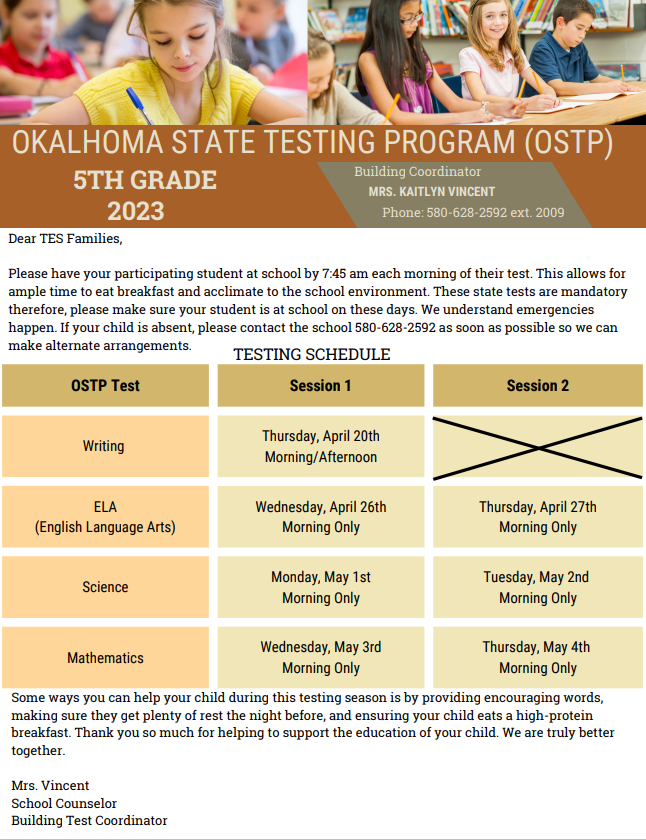 Softball Clinic hosted by HS Head Coach Jessica Campbell. Open to 1st-5th graders.